Savant is Bad News for Audiophile Sound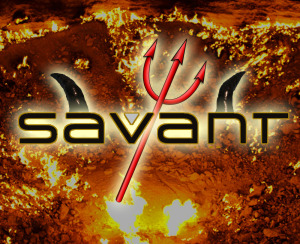 Savant Systems has won many awards as a smart home operating system but it will never win an award in any audiophile sound publication. If you care at all about the quality of the sound coming from your audio system then do not use Savant to operate it.
Savant markets itself and prices itself as a high end universal remote for home theaters. Don't think that refers to a quality system that has music as its priority. The Savant does not deliver high resolution digital music nor does the company stay current with the hottest audiophile components on the market. As of the date of this writing, Savant has not fully profiled the Oppo 105, the most widely used universal blu-ray player on the market.
Savant integrates well with Apple and even uses a Mac Mini as its brain. While it works as a universal remote for a home theater that the kids can use, it does not stand up to the scrutiny of serious, quality conscious music lovers. The Savant does not deliver digital sound in a quality better than the Apple iTunes setting for 16 bit. They don't even allow installers to alter the setting for 24 bit that any iTunes user can do in the settings menu from their home computer.
If you are thinking about using programs like J. River or Amarra to run your digital music library, or if you prefer the DAC in the Oppo or a PS Audio DAC instead of the DAC in your receiver or pre-amp, forget it. The Savant isn't up to the task. It would prefer that you use the sound card in the MacMini and your installer will charge more for labor than for the price of the Savant license to configure an adequate work around to stream digital music in a more acceptable way.
The Savant is an excellent smart home system, but it is more suited to other operations in a smart home like controlling temperature, lights, and shades then it is for controlling a good music system. At about half of its current price and with Savant technicians more focused on the high end audio market than on its over-hyped product marketing, the Savant has potential to become something worthwhile. Right now, stay away from Savant.