Non-Professional Vitae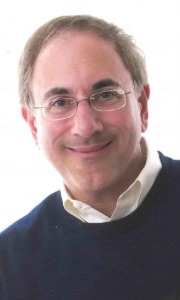 DONALD SCARINCI
201-806-3386
DonaldScarinci@Yahoo.com
English Language and Literature
Montclair State University, BA with a double major in
English and Philosophy
"New York University, MA in English Language and Literature
Donald Scarinci has written articles on a broad range of topics from law to history to numismatics to editorials. Some of that content is being brought together on this web site. Donald continues to enjoy fiction and non-fiction, especially history.
Photography
As a student at Union Hill High School, Union City, NJ, Donald's first job was as an assistant multi-media coordinator for the City of Union City. The part-time job was funded through a federal, Johnson-era program. Donald wrote press releases took pictures of city events and produced multimedia presentations to promote city programs.
That experience caught the attention of Harold Bardes, a professional photographer with a studio in Union City. Bardes was quite successful at the time as a commercial photographer, and had previously served as the second president of the Professional Photographer's Association (http://ppanj.com/index.php).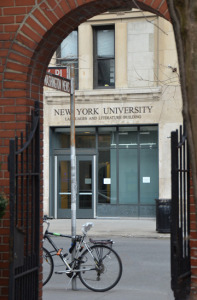 In the late 1970's while Donald was in college and in graduate
school his photography experience extended to wedding's and photojournalism. He was a campaign photographer for former United States Senator Bill Bradley during his first campaign for the United States Senate in 1978.
Today, Donald enjoys fine art photography, street photography and urban landscapes in particular. Some of his work can be viewed on his Fine Art Photography blog, (www.DonaldScarinciPictures.com) and on Flicker (Scarinci/DonaldScarinci@Yahoo.com)
Numismatics
Donald has studied rare coins and medallic art for over 35 years. When he was in high school, his interests began with ancient Roman silver denarii from Julius Caesar to Gordian III. Sometime after 1983, he focused his attention on medieval English pennies and American colonial coins. He gradually broadened his interests to include Colonial-type coins and the first coins authorized by the Continental Congress, Fugio coins. When Donald's interests shifted from history to design, he began to focus on United States commemorative coins, world coins and art medals.
Educational institutions that have asked Donald to lecture on medallic art and hand-held sculpture include the British Museum, Brookgreen Gardens in South Carolina, Forest Lawn Museum in California, and the International Federation for the Promotion of Medallic Art (FIDEM).  Donald was a featured speaker in 2009 at the Samuel Dorsky symposium honoring the past president of the National Sculpture Society, Marcel Jovine. He has often lectured at the request of collector organizations, including the American Numismatic Association (ANA) national shows and Summer Seminar, the Medal Collectors of America, the Colonial Coin Collectors Club, the Token and Medal Society, the American Numismatic Society (ANS), and once yearly at the New York Numismatic Club.
Since 2004, Donald has been a member of the ANS panel of experts to award the J. Sanford Saltus Award, the most prestigious award in the world for medallic art. He has been a member of the ANA award committee that yearly recognizes America's greatest sculptors. Since 2010, he has served on the Krause Publications Coin of the Year panel, which reviews international coin designs in various categories.
In 2005, Donald was appointed by the U.S. Secretary of the Treasury to serve on the Citizens Coinage Advisory Committee. He has been qualified by the courts of the State of California to provide expert testimony about coins, and he has been called upon by the court in the State of New Jersey to advise and evaluate the numismatic holdings and value of estates.
Numismatic Affiliations
Citizens Coinage Advisory Committee of the United States Mint (CCAC), appointed by the Secretary of the Treasury of the United States (Member, 2005 – present)
American Numismatic Association (ANA) (LM – 5895) (Fellow, 1988 – Present)
American Numismatic Society (ANS) (Fellow, 1989 – Present); Saltus Award Committee (Member, 2004 – Present ).
Colonial Coin Collector's Club (C-4) (Founding Member, 1992 – Present)
Medal Collectors of America (Trustee, 2003 – Present)
American Medallic Sculpture Association (AMSA) (Member, 2000 – Present)
Brookgreen Gardens (Member, 2003 – Present)
British Art Medal Society (BAMS) (Member, 2000 – Present)
Finnish Art Medal Society (Member, 2000 – Present)
Danish Art Medal Society (Member, 2003 – Present)
New York Numismatic Club (Member, 2003 – Present)
International Federation for the Promotion of Medallic Art (FIDEM) (Member, 2000 – Present)
Promotion de la Medaille ( member since 2006)
The Numismatic Bibliomania Society (member since 2008)
Tokens and Medals Society (TAMS) (member since 2006)