12 Tweaks to Improve Digital Sound Quality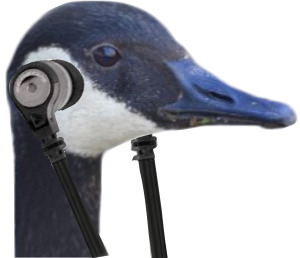 As the demand for portable digital music continues to outpace demand for other high fidelity options, many people are now looking to improve digital sound quality. There are twelve simple tweaks available to those who are tired of listening to poor quality iTunes downloads.
It is not necessary to buy or do everything on this list to get better sound.  Just picking two or three of the items on this list will completely transform the quality of your favorite music.  For most people the improvement you will get by just making a few tweaks from this list will be so profound that you will hear nuances you never noticed before in tunes you thought you knew well.
My iTunes lives on the laptop and the setup I assembled works through my laptop.    I have prioritized this list in the order that each item makes the most difference to the overall sound quality.  The specific items I selected are listed parenthetically in italics.  Choosing the products by these particular manufacturers was subjective and by no means based on an exhaustive comparison.  I will explain how I chose each product in a subsequent article:
24 bit High Definition downloads (HDTracks, $24 each album on average)
Connector cable from DAC to amplifier (Audioquest Angel RCA,$865)
Power cord  (Audience PowerChord e IEC cable, $739 for a 7 feet)
Headphone cables (Cardas Audio Clear with HE500 connection, $620 for 10 feet)
Power Conditioner (Audience Adept Response aR2p, $695)
Connector cable from laptop to DAC (Audioquest Diamond USB to USB mini $550)
Anti-Vibration feet for the legs of the HiFiMan EF5 amplifier (Bright Star IsoNode,  2 packs at$14.95/pack)
Not only did I find it shocking that many of the items on this list make a noticeable difference in sound quality; but, after the first three items, the order of this list surprised me even more.  Just six months ago if someone suggested that I spend $865 on a connecting cable or $695 on a power cord because they would make a noticeable difference in my music listening experience, I would have laughed at them or thought they were just selling.  Today, I know better.
My experiment with high end sound did not begin by looking through the pages of esoteric audiophile magazines or by an attraction to the snob appeal of owning the latest, greatest and best in high end sound reproduction equipment.  I certainly don't consider myself an "audiophile" or even a particularly discriminating music listener.  My experiment began as a simple search for headphones so I could enjoy music and home theater at a realistic sound level that would not get me evicted by apartment dwelling neighbors or get me divorced from my quiet loving spouse.
In the next several weeks we will examine each of the items on this list in detail.  Each item improves sound quality, but some items provide a better bang for your buck than others.  I met many helpful and knowledgeable people as I assembled this system and I will share that information as well. There is a large community of serious audiophiles out there who are a sheer joy to talk with and whose passion for music and sound quality is contagious.