HD Tracks is the Future of the Music Industry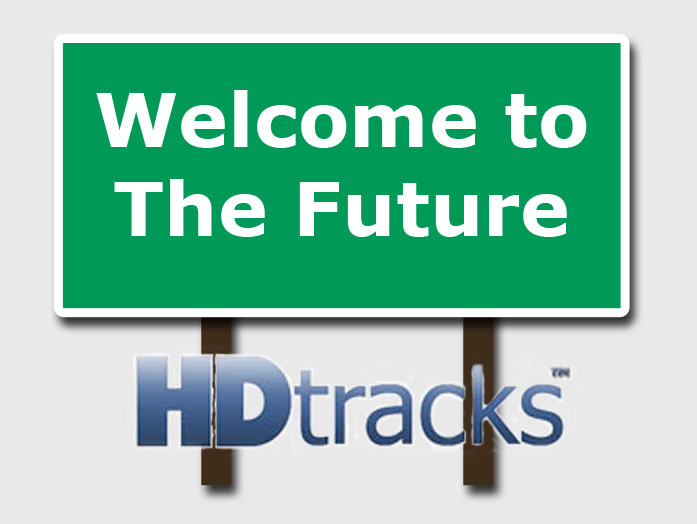 From record album to tape player to CD and SACD or DVD audio, the future of recorded music is high definition and the future of music playback formats is the digital download.
The leader in high definition music downloads is HD Tracks (www.hdtracks.com). For a little less than the price of an SACD, HD Tracks offers a selection of music downloads in a resolution as high as 24 bit/192kHz. This is the same quality as today's studio master tapes. It is nothing less than the best that it gets.
The digital downloads from HD Tracks sound as good as or better than SACD's or DVD audio discs played back on the very best equipment. For a computer set up with a good headphone rig, you can expect a degree of detail and transparency in music that you cannot hear in 16 bit through the best equipment available. The information on a 24 bit recording just isn't there on a 16 bit recording.
There is currently no way to rip SACD's or DVD music in 24 bit. The only way to obtain this quality is to buy it from a company like HD Tracks. Be prepared for files that take a lot of memory. While a CD ripped in iTunes using Apple Lossless compressed might consume about 400MB of memory, an average 24 bit/192kHz album will need at least 1.2 GB of memory—3 times as much as a 1 to 1 digital file in 16 bit.
HD Tracks was founded by David and Norman Chesky of Chesky Records. To call them visionaries is an understatement. They are sound artists whose work has broken the barrier of what is possible in recorded music. David Chesky is a great musician and composer in his own right and already has a lofty standing as one of the world's great contemporary artists. He brings this artistic sensibility to his work at Chesky Records and HD Tracks.
If you have not yet given David Chesky's repertoire a listen, buy one of his CD's, get comfortable and experience for yourself how a quality recording blends with excellent composition and style to create something totally new and wonderfully profound.
iTunes had its day, but unless Apple creates a high definition option in iTunes and adapts its portable devices to play 24 bit music, iTunes will go the way of  the cassette tape. Great companies like J.River and Amarra already offer excellent play back software for 24 bit music. Astell & Kearns offers a very high end portable playback device. Other great high resolution playback products exist. Personal computers are just one example of this playback equipment. Add a good analog to digital converter (DAC), a good pair of headphones and some of the other tweaks recommended in these articles and enjoy audiophile sound for a fraction of audiophile expense.