The Roberts Court: The Struggle for the Constitution Examines How Divided Court Reached Key Decisions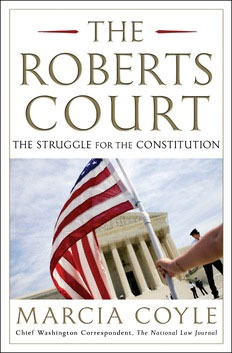 Marcia Coyle's new book, The Roberts Court: The Struggle for the Constitution, offers a unique look into the landmark decisions that have shaped the U.S. Supreme Court during the eight-year tenure of Chief Justice John Roberts. From controversial rulings on the healthcare law to campaign financing, the Supreme Court has not been short on drama these past eight years.
Coyle is the chief Washington correspondent for The National Law Journal and a seasoned court reporter. Her discussion of the Roberts Court revolves around four key 5-4 decisions:
Citizens United v. Federal Election Commission, which tackled campaign finance reform;
District of Columbia v. Heller, which affirmed that the Second Amendment protected the individual right to possess a firearm, including for self-defense in the home;
National Federation of Independent Business v. Sebelius,which upheld the Patient Protection and Affordable Care Act (ACA);
Parents Involved in Community Schools v. Seattle School District No. 1, which struck down two public school integration programs.
All four cases resulted in landmark decisions. They tackled crucial constitutional questions, including the intricacies of free speech and gun rights. However, rather than focus solely on the legal issues involved, Coyle talks about the people—the parties, the lawyers, and, of course, the justices.
As Coyle discusses in-depth, these cases not only highlight the deep philosophical divides between the justices, but also the role of Justice Roberts in keeping it all together. "Roberts has acted with a boldness that angered those on the left on issues of race, guns and campaign finance, and with restraint and modesty at times that frustrated those on the right," Coyle writes. "With the health care decision, the Kennedy Court faded into the background, and the Roberts Court firmly emerged."
Interestingly, the book's release also comes as the Court recently made a huge decision in rejecting DOMA in favor of better equality for same sex marriages.