Princeton Battlefield Event Brings Revolution to Life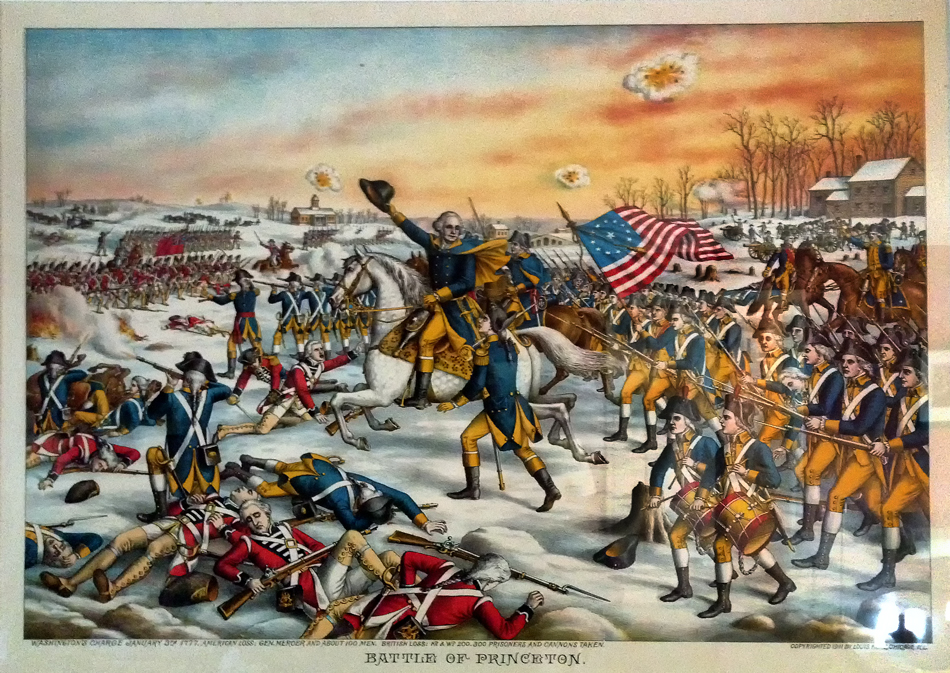 On September 28, 2013, the Princeton Battlefield Society will hold its Revolution at Princeton Event, which commemorates a critical battle of the American Revolution. Through artillery demonstrations, battlefield tours, and historical documents, the event takes visitors behind the scenes as General George Washington and his men secured a key victory.
The Battle of Princeton occurred on a cold, winter morning in January of 1777. It was not only George Washington's first defeat of the British on the battlefield, but also widely heralded as the turning point of the Revolutionary War.
The battle followed ten days of intense fighting, which started when Washington famously crossed the Delaware. While the daring crossing receives much of the attention, Washington's courage and leadership at the Battle of Princeton was equally as remarkable.
The Battle of Princeton was a surprise attack, coordinated by Washington under the cover of night. His men marched 18 miles around the flank of a larger British army in order to launch an attack on the British garrison at Princeton from the rear. As the battle ensued, Washington was on the front lines. He rallied two broken brigades back into battle and faced a British volley at 30 paces.
Shortly after the battle, the British retreated from southern New Jersey. The victory turned the tide for the Americans, boosting morale and building support for the war. Most notably, scholars of the American revolution consider this battle to be one of the five times General George Washington should have died. He was the only horse soldier to survive this battle and he was riding a white horse.
The Princeton Battlefield Society does an excellent job bringing re-enactors together to recreate this important battle. There is always a lot to do and there should be no problem getting a good spot to watch the battle in safety. The event will be held from 1:00-8:15 pm at the Princeton Battlefield State Park, 500 Mercer Street, Princeton, NJ 08540. For more information, please visit www.ThePrincetonBattlefieldSociety.com.