New York City Not Showing the Love For Local Coffee Shop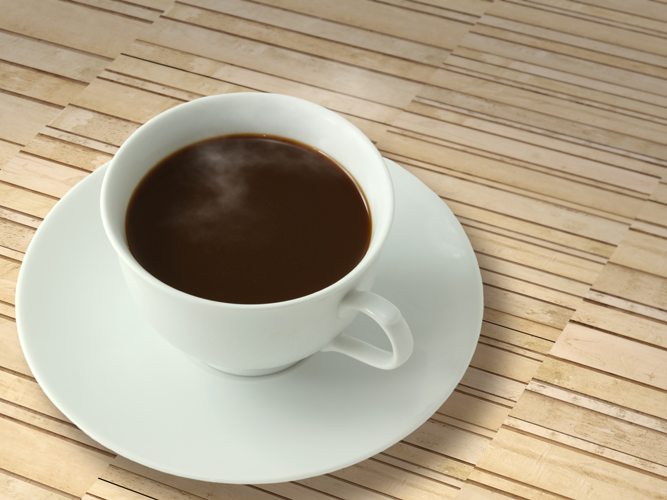 New York City does not show the love when it feels its "I ♥ NY" trademark is threatened, even if the potential offender has gone so far as to emblazon a similar phrase on his knuckles. Sam Penix , the co-owner of Everyman's Espresso, a local coffee shop, has had "I [coffee cup] NY" tattooed on his knuckles since 2009. The City of New York recently took an interest in his body art, after it was incorporated into the logo for his East Village coffee shop.
As the New York Times reports, Penix recently received a cease and desist letter from the New York Department of Economic Development. It states, "Everyman Espresso's unauthorized and confusingly similar use of the I ♥ NY® logo" violated federal trademark law and implied "a misleading designation of source, origin, endorsement, sponsorship or approval by the New York State Department of Economic Development of your merchandise."
In response to the allegations of trademark infringement, the coffee shop agreed to stop using the logo and pulled everything from the shop that featured "I [coffee cup] NY", including signs, cups and merchandise. However, the Department of Economic Development has also asked Everyman's Espresso to provide "an accounting of all gross revenues generated during the period when the I ♥ NY® Trademark was used" so that the state can calculate its damages for infringement.
"It's also ironic because we are being threatened by the entity that has vowed to grow our New York business," Penix remarked. As a show of protest, he placed a "Censored" sign over the logo on the door of one shop location.
For the state of New York, policing its trademark is a top priority. While a coffee cup may not resemble a heart, the state's position is that consumers are smart enough to make the connection between the two slogans and may falsely assume the state is endorsing one cup of joe over another.
The NYT reports that the state sends out over 100 cease-and-desist letters every year for violations ranging from blatant unauthorized use of the mark to logos deemed too "confusingly similar" like "I ♥ Yoga."  In addition to the state's own marketing efforts featuring the logo, New York also generates revenue by licensing the trademark for use on authorized merchandise and other products.
For Everyman's Espresso, they have decided to go back to the drawing board rather than pay a licensing fee. Thankfully, the tattoo can stay.
Here is another story on "Don't dismiss the health benefits of drinking coffee".