Turks and Caicos Island Rated Top Ten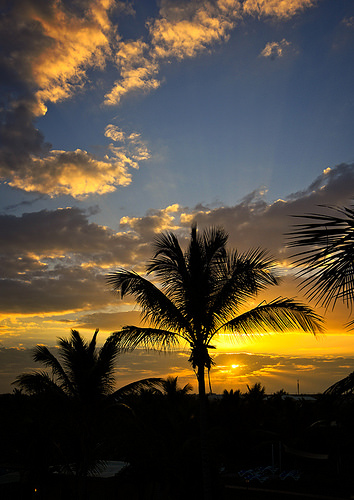 The readers of Conde Naste Traveler recently named the Turks and Caicos Islands one of "Top 10 Islands in the Caribbean & Atlantic."
The Turks and Caicos Islands consists of a string of islands, mostly uninhabited with a total native population of just a little over 10,000 inhabitants.  The string of islands is protected on the north side by the second largest barrier reef in the world which is protected as a national recreation area.  It is one of the top dive sites in western hemisphere.
Providenciales is the most well known of the islands because there is a string of low rise, low impact condo hotels dotting beautiful Grace Bay Beach.  The majority of the resorts are three or four story structures with a maximum of 20 units.  They are landscaped and set in a way that preserves the unspoiled, remote feeling of the beach.
The clear, pristine water of Grace Bay Beach is ideal for bathing and a serene and restful break for the eyes and mind.  There are 26 shades of blue by day, amazingly colorful sunrises and sunsets, and moonscapes at night that take your breath away.
The Turks and Caicos Islands will never be a Spring break destination.  Food and accommodations are expensive and geared toward luxury-minded travelers.  Be prepared to pay $16/pound for coffee, $9 for a box of cereal and $20 taxi fares to just about anywhere in a 5 mile radius.  Restaurant prices are above midtown New York prices with very few inexpensive options and absolutely no fast food or chains.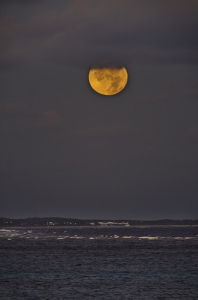 Turks & Caicos hosts 22 Zagat rated restaurants which is exponentially more than any other island in the Caribbean including St. Barts which has long been a training ground for the chefs of Paris.  For those who enjoy good food and open air Caribbean dining, Providenciales will please you.
Despite its rustic charm, visitors will find many of the conveniences of home. Electricity and Internet are completely reliable.  Your Verizon wireless phone will work as well here as it does at home.  The television is New York network television and the currency is the American dollar.
The only thing "foreign" about Providenciales is on the streets.  Cars use the English system of driving and all measurements are metric.
With the exception of one casino, there is no nightlife and not much to do after 9pm.  This is the ultimate beach vacation for people who want to get away from it all but not travel for a day to do it or isolate themselves completely from the rest of the planet.