E.L. Doctorow is back with, Andrew's Brain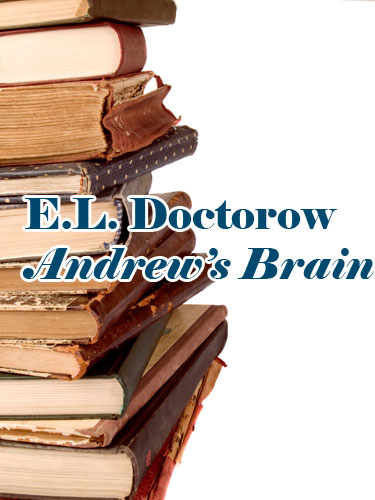 E.L. Doctorow's latest novel, Andrew's Brain, hit bookstores on January 14. The best-selling author's latest work is already generating buzz as a thought-provoking and powerful look into the mind of a man who, more than once in his life, has been the inadvertent agent of disaster. In doing so, the novel offers a compelling commentary on our post-9/11 world.
Among the early praise, Booklist writes: "Writing in concert with Twain, Poe, and Kafka, Doctorow distills his disturbing, morally complex, tragic, yet darkly funny novel of the collective American unconscious and human nature in all its perplexing contrariness. Word will travel quickly about this intense and provocative novel by best-selling literary giant Doctorow."
Over his literary career of more than 50 years, Doctorow has routinely used real-life events to examine our personal experiences. The March, which takes place at the conclusion of the U.S. Civil War, explores the toll of the conflict on both slaves and soldiers. Meanwhile, The Book of Daniel is a spy novel set against the backdrop of the Cold War.
One of Doctorow's most well known novels, Billy Bathgate,was adapted into an award-winning feature film. The book alsowon a variety of literary accolades, including the National Book Critics Circle Award and the William Dean Howells Medal of the American Academy of Arts and Letters; it was also nominated as a finalist for the National Book Award and the Pulitzer Prize. Ragtime, which also won a number of awards, was adapted into a film and, later, a Broadway musical.
Doctorow published his last novel, Homer & Langley, in 2009. However, his lack of new work did not slow the accolades. In honor of his lifetime achievements, Doctorow won the 2012 PEN Saul Bellow Award, which is bestowed on an author who's "scale of achievement over a sustained career places him in the highest rank of American Literature."
If his previous body of work is any indication, Andrew's Brain is likely to be both a best seller and an award recipient. The novel is now available on Amazon in hardcover, paperback, and Kindle editions.