Yes, Close to the Edge, in 5.1 Surround Sound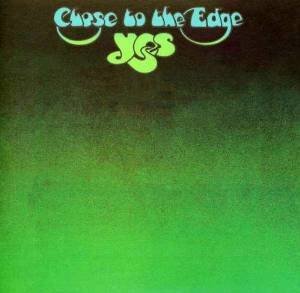 Billed as the "Definitive Edition CD," Steve Wilson's remaster of Close to the Edge," by Yes is exactly that. It is perfection—the final version of a classic album.
Many people who were listening to music in the 1970s own more than one copy of Close to the Edge. It was initially issued as an LP by Atlantic records in the United Kingdom (Cat# k50012) and as an LP and as a cassette tape in the USA (Cat#CS19133) in 1972. It reached platinum status and made it to number four on the UK charts and number three in the U.S.
Additional pressings were made just about every year thereafter until 1987 when the first CD was issued (Atlantic #SD19133-2). The CD was remastered in 1994 and again in 1998. In 2013, Audio Fidelity issued a numbered limited edition hybrid SACD (AFZ-147) and Panegyric (GYRBD50012) issued the two-disc set of Close to the Edge reviewed here. Both were issued under license from the Atlantic Recording Corporation.
Given Wilson's success with prior remasters, many Yes fans may have wondered what took so long. According to Audiophilereview.com, the band had a hard time tracking down the full multi-track sources for Close to the Edge, as they were lost somewhere during the band's more than 40-year run.
Since just about everything that Mobile Fidelity does is sonic perfection, deciding between the Panegyric reissue and the Mobile Fidelity reissue was difficult. However, the idea of listening to the classic Yes album in discrete 5.1 surround sound and the fact that Steve Wilson did the remaster for both labels made the Panegyric an easier choice.
Panegyric's "definitive edition CD/Blu-ray" includes two discs—a CD and a Blu-ray. The CD contains the stereo 44.1k/16 bit remaster. The Blu-ray contains a 24/96LPCM stereo mix and a 24/96LPCM/dts-hd 24/48 mix. For the sake of completeness, the original stereo mix transferred from the original master and presented here in 24/192 LPCM is also included.
As with other re-releases, the 5.1 version comes with a wealth of extra material, including single edits & studio run throughs. It also features new sleeve notes by Sid Smith, rare photos of the band, and archive material. The album's artwork is also impressive, and it should be. It was created under the watchful eye of Roger Dean.