The YES ALBUM Gets Refreshed in 5.1 Stereo Sound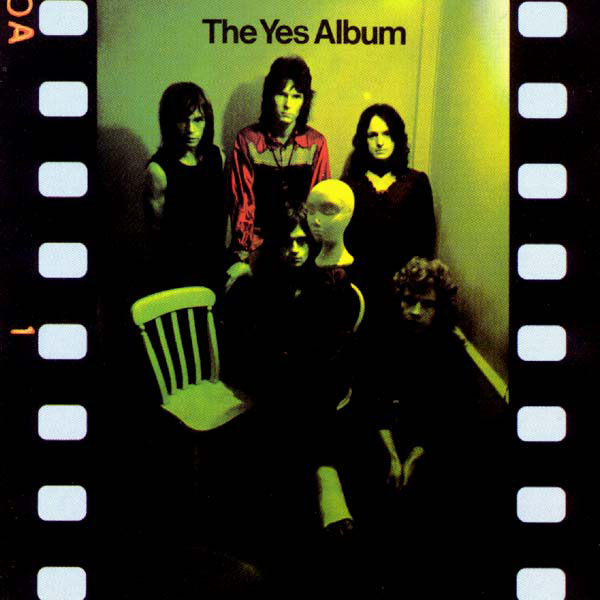 The Yes Album proves that music can sound better decades after its original release. The progressive band's breakthrough album was recently released in 5.1 surround sound.
The Yes Album was first released in the United Kingdom on February 19, 1971 (CAT# 2400 101) and eventually went Platinum. It is widely considered one of the best rock albums to ever come out of Britain.
Given its popularity, The Yes Album has been rereleased numerous times. Atlantic Records first released the album on compact disc (CD) in 1987 (CAT# 240 106), and a remastered version came out on both CD and cassette in 1994 (CAT# 82665-2 and 82665-4 in the United States).
In 2003, The Yes Album was remastered and reissued by Rhino Records (CAT# R2 73788). The pressing included several bonus tracks, including a studio version of Steve Howe's acoustic masterpiece "Clap." The track on the original album was recorded live at the Lyceum Theater in London.
In 2011, Mobile Fidelity Sound Lab released a remastered CD version sourced from the original master tapes (CAT# UDCD 779). Three years later, The Yes Album was part of a box set entitled, The Studio Albums 1969-1987 (CAT # 8122796496).
In the latest two-disc release, Steven Wilson has remixed The Yes Album for 5.1 Surround Sound from the original studio masters. The pressing (CAT # GYRBD40106) is fully approved by the band. The CD-disc features a remastered stereo mix as well as a studio version of 'Clap' and an extended version of A Venture.
The CD quality is impressive, but the 5.1 PCM Surround Sound and High Resolution Stereo mixes in DTS-HD MA 5.1 are the real reason to buy the new version.
The Blue-Ray disc also includes the original album mix in a hi-res flat transfer from the original stereo master tape source, a complete alternate album running order drawn from live tracks, full album instrumental mixes, a full album needle-drop of an original UK A1/B1 vinyl pressings, singles edits, and an extended mix.
Check out some of my other Album reviews:
The Who's, Quadrophenia in 5.1 Surround Sound
A Passion Play by Jethro Tull Stands the Test of Time