Whitney Museum to Debuts New Location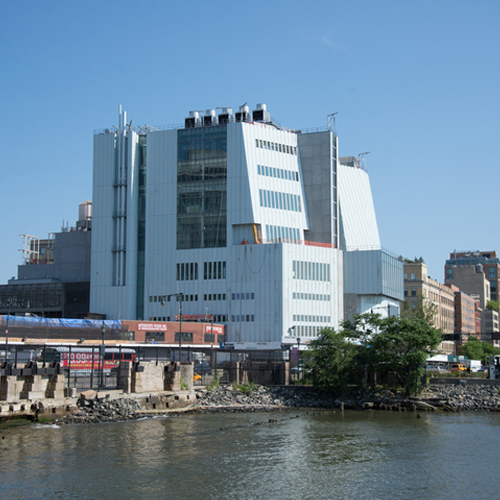 The Whitney Museum of American Art is kicking off the celebration of its new building with a block party sponsored by Macy's on May 2, 2015. It will also offer free admission to the museum from 10:30 a.m. to 10 p.m.
The new home of the Whitney Museum is located at 99 Gansevoort Street. Designed by architect Renzo Piano, the new building will dramatically increase the Whitney's exhibition and programming space. It features approximately 50,000 square feet of indoor galleries and 13,000 square feet of outdoor exhibition space, along with a retail shop and two restaurants.
The inaugural exhibit, America Is Hard to See, highlights the variety and depth of the museum's American art collection. It features 650 works by 400 artists, some of which have never been publicly displayed. The exhibit, which is organized chronologically, features paintings, drawings, sculptures, and other pieces that span the time period of 1900 to the present, offering something to suit every art taste.
In the spirit of a neighborhood festival, the Whitney Block Party will invite visitors to check out the latest addition to in New York City's Meatpacking District. According to the Whitney Museum's press statement:
Throughout the day, booths designed by a diverse group of contemporary artists and community organizations will offer activities for a range of audiences, including karaoke, map making, and performance workshops. Large-scale acts on the main stage will include all-ages performances, including puppetry, dance, music, and poetry.
The Whitney Museum also recently announced new hours and admission rates. The museum will now operate six days a week and will remain open until 10:00 p.m. on Thursdays, Fridays, and Saturdays this summer.
The museum has raised its admissions rates for the new facility to $22.00. However, it will provide discounts to full-time students and seniors, while children under 18 are free. Friday nights, from 7 p.m. to 10 p.m., will be pay-what-you-wish.
Free admission tickets for Saturday, May 2, may be reserved online beginning on Monday, April 13.