The second annual New York Audio show held at the NY Palace April 12-14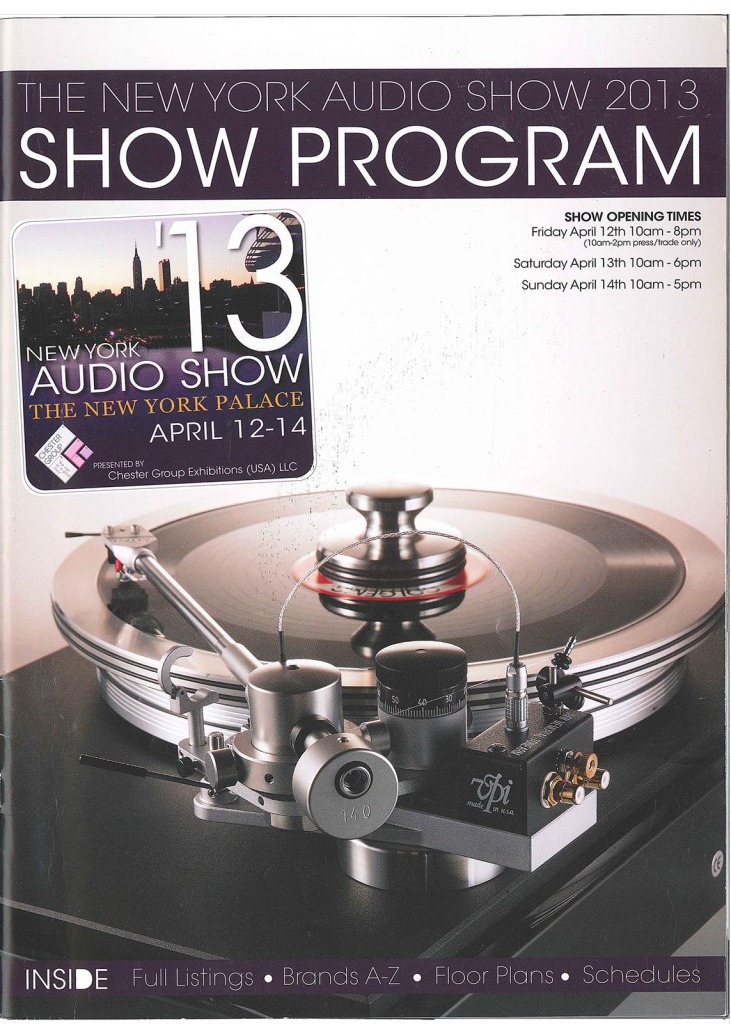 By Donald Scarinci:
The second annual New York Audio show held at the NY Palace April 12-14 featured the biggest names in the audio and home theater market.
New audiophile quality products were brought together for a hands on and ears on experience.  Conference rooms and blocks of hotel rooms were converted into private home theaters and listening rooms to showcase some of the best, most expensive reference home audio equipment.  In many cases, engineers and company owners were on hand to field questions from attendees.
Dealers and major retail outlets were also well represented to display the product they feature for sale.  There were rooms filled with headphones for testing, wiring and acoustic room treatments for examining and plenty of different audio component combinations for people to sample.
The show featured seminars about everything from "Understanding Frequency Response" to "The World of Hi-Res Audio Downloads" with speakers like David Chesky, HD Tracks founder, Dr. Mark Waldrep, owner of AIX Records, and Brent Butterworth, tech editor at Sound & Vision.
Colleen Murphy hosted three days of "Classic Album Sunday's Listening Sessions" featuring the work of recording artists ranging from David Bowie to Talking Heads.  Complete albums were played on an ultra high end audio system highlighted by a pair of Wilson Audio Maxx 3 loudspeakers.
There was plenty of live music during the three day show.  Valerie Joyce and Louise Rogers played some of their new and classic material in the perfect acoustics of the Palace Hotel upper lobby.  Lori Lieberman capped the close of the Saturday session with a live concert.
The highlight event for me was the side by side comparison of tracks from Lori Lieberman's new album, "Bricks Against the Glass," contrasting her live performance with a stereo mix played back on PMC home reference speakers and an unreleased 5.1 channel surround sound mix of the same piece on those speakers.  Grammy winning engineers, Jim Anderson and Darcy Proper used Liebeman's work to illustrate an informative talk about record mastering.
Our mission is to provide attendees with the opportunity to not only see the latest products, but to expand their knowledge about music," said Roy Bird, Chester Group Chairman and show sponsor.  "Having these two Grammy award winning engineers participate brings a new level of excitement and prestige to the show."