Even Australian Lawyers suffer with Lawyer Jokes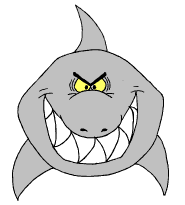 Three people were in a lifeboat after their ship sank.  They were surrounded by sharks.  One courageous person took charge of the situation, dove into the water and swam ashore.  To the surprise of the survivors on the life boat, the sharks allowed the person to grab their fins for a tow ashore.  Once safely on land the news media asked how the person got the sharks to help.  The lawyer said, "professional courtesy."
Lawyers don't just get a bad rap here in the United States. All around the world, members of the legal profession must contend with negative stereotypes expressed by people with dozens of lawyer jokes.
In Australia, lawyers are actually doing something about it using the internet. The Law Institute of Victoria (LIV)'s Reputation Project hopes to use social media to address the public's negative perceptions of lawyers.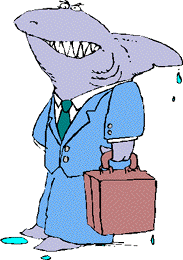 As described by LIV in a recent blog post, "The initiative will inform members of the public of the good works lawyers do and the unique and unequalled skills lawyers bring to bear in the work they do for the benefit of clients." The Reputation Project is the culmination of several years of research, which included national and international investigation; social media monitoring to gather information on community perception; and a review of reputation campaigns undertaken by other professional associations.
"The perception of lawyers was largely shaped by stereotypes we are getting out of the media, movies and TV, with a lot of it coming out of the US," said LIV CEO Michael Brett Young in an interview with Australia's Lawyer's Weekly. "There was a feeling that 'my lawyer is OK, but other lawyers aren't'," he added.
To combat the stereotypes, LIV has revamped its own website, created a dedicated YouTube channel, and cultivated a blogger outreach program. These new media resources will profile local lawyers and feature human-interest stories about lawyers helping the community. However, it remains to be seen if these modern methods can help reverse age-old stereotypes.