Remastered Stand Up by Jethro Tull Is Another Wilson Masterpiece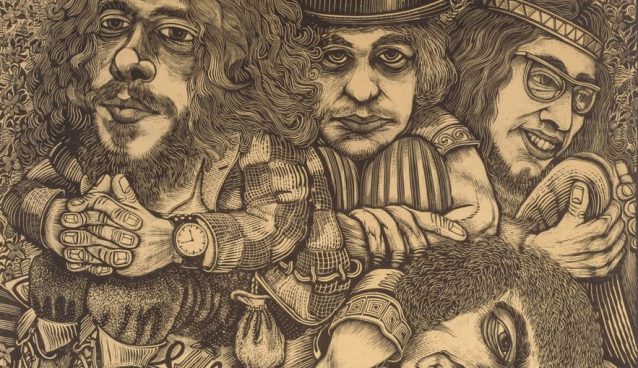 Anyone who likes Jethro Tull or follows the remastering genius of Steven Wilson must listen to Stand Up: The Elevated Edition. Wilson has done it again with his amazing 5.1 mix of a music classic.
Stand Up, first released in 1969, was Jethro Tull's second studio album. It featured the addition of guitarist Martin Barre, as well Ian Anderson's introduction of folk music influences to the band's existing blues-rock sound. The album shot to the top of the U.K. Albums Chart and went gold in the U.S.
In a 2015 interview, Anderson picked Stand Up as his favorite album: "I suppose if you were to really twist my arm, I would probably go back to 1969, with the Stand Up album, because that was my first album of first really original music. It has a special place in my heart." Several other well-known musicians have also cited Stand Up as one of their favorites, including Pearl Jam's Eddie Vedder and Aerosmith's Tom Hamilton.
The latest version of Stand Up is a 2CD/1DVD Set. It includes:
Original album remixed in 5.1 surround and stereo by Steven Wilson
Bonus tracks, including unreleased stereo versions of "Living In The Past," "Driving Song," and a 'Morgan Studio Version' of "Bouree"
96/24 flat transfer of the original stereo master tapes
96/24 flat transfer of the original mono and stereo mixes of "Living In The Past" and "Driving Song"
Unreleased BBC track sessions
Video of the band's Stockholm Concert from January 1969
While the sound is amazing, the packaging of the box set is also impressive. It includes a 112-page booklet with an extensive history of the album, track-by-track annotations by Ian Anderson, as well as rare and unseen photographs. It also features original album's pop-up book artwork designed by James Grashow, which won New Musical Express's award for best album artwork in 1969.
Stand Up (The Elevated Edition) (Limited Edition) (2CD/DVD) is available on Amazon.com for $27.29.