Richard Posner Biography Chronicles Life of Leading Legal Mind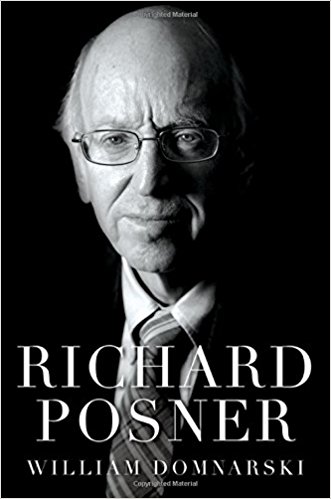 Richard Posner might well be one of the most important legal minds of our time even though his Theories of judicial interpretation have not been embrassed as widely as other theories like originalism.
Jude Posner is a member of the United States Court of Appeals for the Seventh Circuit, Senior Lecturer at the Law School of the University of Chicago, and accomplished author, His ideas about judicial pragmatism, where substantial weight is given to judicial precedent and its consequences to achieve a public good, contrast greatly with minimalism and textualism.
In his biography, Richard Posner, William Domnarski details the personality, early life, legal education, jurisprudence, and professional relationships of Judge Posner. He also delves into Judge Posner's impact as one of the country's foremost "public intellectuals" and expert on the economic analysis of law. Of course, Domnarski also addresses Judge Posner's extensive published writings. In addition to writing his own legal opinions as a member of the Seventh Circuit, Judge Posner has written more than 40 books and five hundred law articles on topics than range from anti-trust to the controversial 2000 Presidential election.
The 256-page biography is organized chronologically, examining each stage of Posner's education and career in great detail. The accounts are based on extensive access to Judge Posner and his vast archive at the University of Chicago. Domnarski also interviewed more than two hundred people in connection with the Posner biography, including members of the Harvard Law Review, Posner's colleagues at the University of Chicago, former law clerks, and even other Seventh Circuit judges.
As other reviewers have noted, Domnarski should be commended for turning the life of a federal appeals judge into a compelling biography. While Posner is certainly among the most controversial federal court judges, most of the debate springs from his judicial philosophy rather than any personal drama. As Library Journal wrote in its review: "The author, a longtime attorney and legal writer, intrepidly embraces a daunting subject in this fine-tuned, well-researched intellectual biography of Richard Posner…"
Richard Posner is available on Amazon.com. The Kindle version is $9.99, while the hardcover version currently sells for $23.70.