SPQR: A History of Ancient Rome by Mary Beard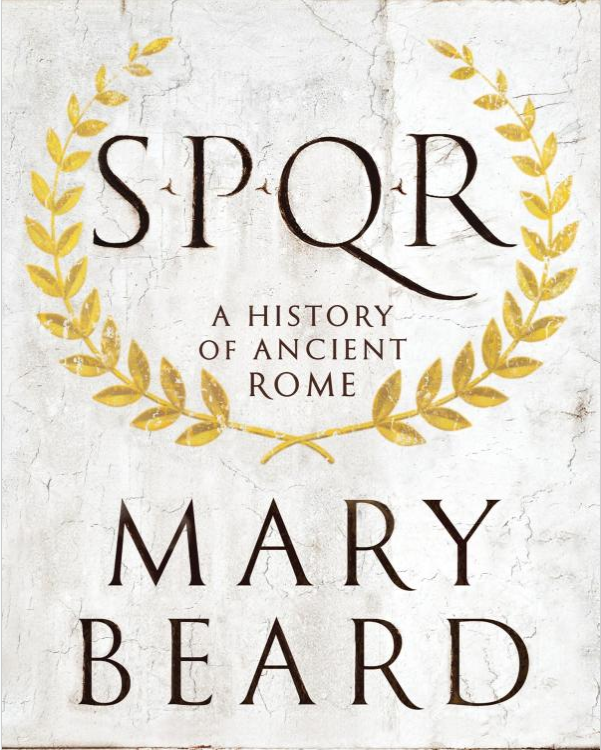 Mary Beard's latest book, "SPQR: A History of Ancient Rome," explores the early history of Rome by using a flashback technique.  The reader is grounded in the period of Roman history that they are most likely to know—the time of Julius Caesar—so they can wander through Rome's earlier, less known period with greater ease.
Beard, who teaches classics at Cambridge University, is a prolific writer, authoring more than a dozen books and countless scholarly articles. She is also frequent contributor to BBC and Radio 4 (akin to our NPR) and a social media maven. In addition to posting to her blog, A Don's Life, you can also follow her on Twitter.
Her latest work, "SPQR: A History of Ancient Rome," provides an in-depth historical account of almost 1,000 years in the early history of the Roman Empire. The title references an acronym for the Latin phrase Senatus PopulusQue Romanus, which means "the senate and people of Rome."
Beard tackles a dense historical subject by breaking down the myths, interjecting some humor, and treating the reader as a colleague, albeit not nearly as knowledgeable as herself. Overall, the 600-page book is extremely readable.
"In some ways, to explore ancient Rome from the 21st century is rather like walking on a tightrope, a very careful balancing act," Beard explains. "If you look down on one side, everything seems reassuringly familiar: there are conversations going on that we almost join, about the nature of freedom or the problems of sex; there are buildings and monuments we recognize and family life lived out in ways we understand, with all their troublesome adolescents; and there are jokes that we 'get.'"
"On the other side, it seems completely alien territory. That means not just the slavery, the filth (there was hardly any such thing as refuse collection in ancient Rome), the human slaughter in the arena and the death from illnesses whose cure we now take for granted; but also the newborn babies thrown away on rubbish heaps, the child brides and the flamboyant eunuch priests," she adds.
Not surprisingly, Beard's book has won numerous accolades. The New York Times bestseller was named one of the Wall Street Journal Best Books of 2015, the Kirkus Reviews Best Books of 2015, the Economist Books of the Year 2015, and the New York Times Book Review 100 Notable Books of 2015. As described by the Wall Street Journal, Beard narrates the history of Rome "with passion and without technical jargon" and demonstrates how "a slightly shabby Iron Age village" rose to become the "undisputed hegemon of the Mediterranean."
"SPQR: A History of Ancient Rome" is available on Amazon.com in hardcover, audio book, and e-book form.