CCAC Member Tom Uram on the ANA Board of Governors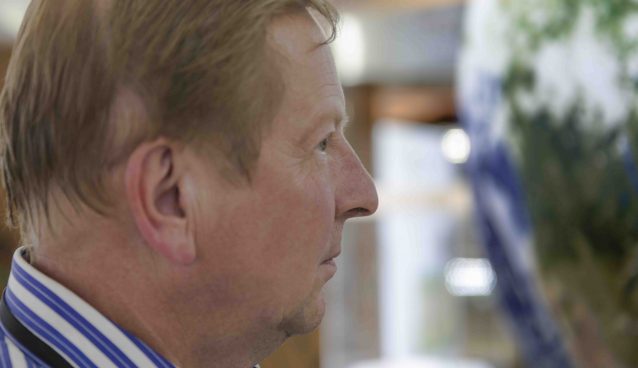 Tom Uram has been elected to the American Numismatic Association (ANA) Board of Governors for the 2017-19 election term. Uram is also a member of the Citizens Coinage Advisory Committee and President of the Pennsylvania Association of Numismatists (PAN).
Uram was sworn-in to his new post this summer at the annual ANA Banquet at the World's Fair of Money in Denver, Colorado. The ANA is a congressionally chartered, nonprofit educational organization dedicated to encouraging the study and collection of coins and related items. For more than 125 years, the ANA has served the academic community, collectors and the general public with an interest in numismatics.
As detailed by the CCAC, Tom owes his love of coins to his Uncle Mitch, who first introduced him to Gordon Doddrell of the Pittsburgh Coin Company. Tom joined the George Washington Numismatic Association and later became the first junior member to be elected to the board of directors as club secretary. In 1974, Tom joined the ANA as a life member.
Uram has been President of the George Washington Numismatic Association since 1998. In 2010, he designed and promoted a medal commemorating the Bicentennial of the City of Washington Pennsylvania. Tom shares his vast numismatic knowledge as a frequent speaker at local coin clubs.
In addition to the ANA and George Washington Numismatic Association, Tom is a member of Western Pennsylvania Numismatic Society, Central States Numismatic Association, Florida United Numismatists, The Sphinx Society, the North Hills Coin Club, and the South Hills Coin Club. In 2011, Tom was certified as an ANA Exhibit Judge, and he has served as a judge at several national conventions since then.
As President of PAN, Uram has been instrumental in securing several well-known speakers for the association's conventions. Retired U.S. Mint Chief Engraver John Mercanti recently attended the PAN Fall Coin Show where he was honored for his American Silver Eagle design on the 30th anniversary of the popular silver bullion.