Recording Academy Establishes Hi-Res Audio Guidelines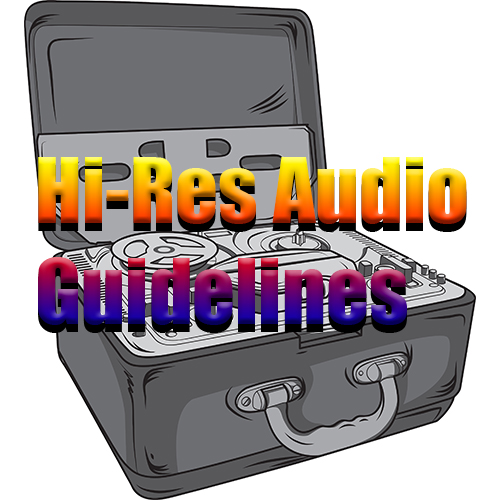 The Recording Academy Producers & Engineers Wing recently announced the creation of a series of Hi-Res Audio Production Guidelines.
The new guidelines are a key step to ensuring that real high-resolution music is produced and sold to the public.
While the Recording Academy Producers & Engineers Wing is most well known for producing The Grammys, it also has many more features. It is comprised of more than 5,500 producers, engineers, remixers, manufacturers, technologists, and other related music recording industry professionals, while serving as the industry's voice to address issues affecting the art and craft of recorded music.
"Hi-Res Music is becoming more popular every day, and demand for these digital files is increasing rapidly," said Maureen Droney, Producers & Engineers Wing managing director. "Our members want to ensure that there is enough music product in the pipeline to satisfy this demand. These professionals, who represent some of the best ears in the business, have volunteered their time, energy and expertise in order to demystify and simplify the overall process of creating Hi-Res Music. The guidelines they will create will go a long way towards realizing this."
While the Recording Academy, the CEA and several record labels established a uniform definition for "Hi-Res Audio" last year, the definitions do not address how the music should be recorded, mixed, and mastered. The new guidelines fill that void by addressing the following:
The importance of providing masters that have either been digitally recorded or re-mastered from analog sources at the highest resolution possible.
The value of establishing workflow protocols and procedures for recording new projects at 96K/24 bit and higher.
The need for utilizing the best practices when transferring analog masters to hi-res digital formats.
The importance of packaging Hi-Res files with high quality digital liner notes, credits, and other descriptive metadata that complements these recordings.
The use of best efforts when documenting the origin format ("provenance") of these recordings, in order to provide as much transparency to consumers as possible.
A list of recommendations that support the minimum production requirements necessary to enable music labels to deliver hi-res content.
As hi-res audio continues to become more popular, creating uniform standards will be essential to preserving its quality. Accordingly, the Recording Academy's guidelines serve as a considerable step in the right direction.