Nobel Prize Medal Sells for $765,000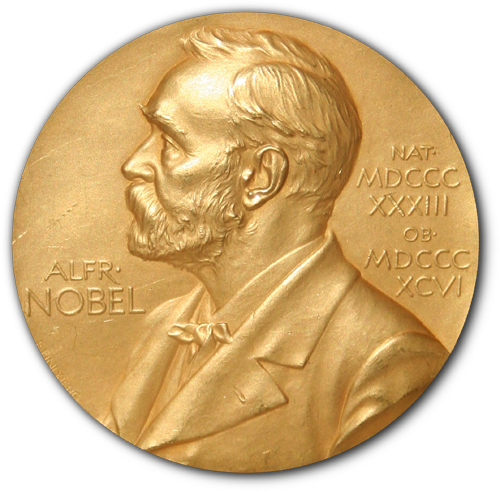 Yet, even though 889 gold medals have been presented, very few have ever been offered for sale.
In May, Leon Lederman auctioned his 1988 Nobel Prize in Physics, which he received for the discovery of the muon neutrino, a particle 200 times the size of an electron. He is more famous for writing the critically acclaimed book, The God Particle: If the Universe is the Answer, What is the Question.
According to media reports, Lederman and his wife decided to sell the Nobel Prize medal to help defer the costs of his future medical care. Leon Lederman, who is now 92, suffers from dementia. The reserve was set $325,000, and the action generated six bids. The winning bid was $633,335. When adding in the buyer's premium, the final price was $765,002, which comes in at number 4 on the list of top 10 Nobel Prize sales over the past 30 years.
Last year, James Watson, who won the 1962 Nobel Prize for discovering the double helical structure of DNA, became the first living laureate to auction his Nobel medal in a sale. It fetched $4.1 million, but the buyer ultimately gave the medal back and promised to donate the money he spent to scientific research.
As described by the auctioneer, Nate D. Sanders, Lederman's Nobel Prize is made of 18kt gold, plated in 24k gold, as are all post-1980 Nobel Prize medals. The medal features the relief portrait of Alfred Nobel, with his name and the years of his birth and death.
Verso features a relief of the Goddess Isis, whose veil is held up by a woman who represents the genius of science. The words "Inventas vitam juvat excoluisse per artes" encircle the medal, which translates to "And they who bettered life on earth by their newly found mastery." Lederman's name and 1988 in Roman numerals are engraved on a plaque below the relief of the two women, with "Reg. Acad. Scient. Suec." also written, an abbreviation for The Royal Swedish Academy of Sciences.