The Real Cost of Canada Goose Jackets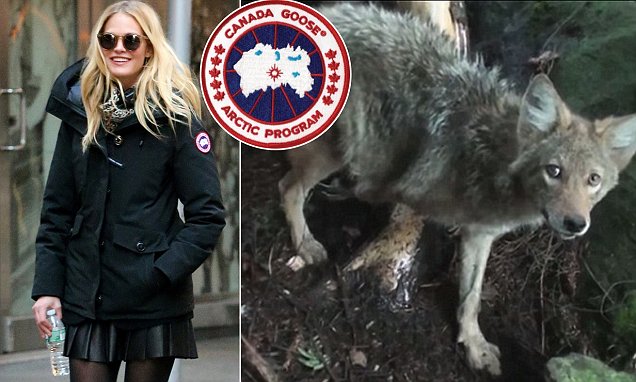 If you got a Canada Goose jacket for Christmas, you should consider returning it. While the jackets are very popular, a coyote suffered a long, agonizing death for you to have the fur on that coat. 
Concerns about ethical animal treatment have largely driven fur coats out of style. Unfortunately, there seems to be a trend in New York City for a brand of winter coat that is lined with genuine coyote fur.
In 2013, model Kate Upton appeared on the cover of Sports Illustrated wearing a Canada Goose fur trimmed jacket (and little else). Other celebrities spotted in the brand include Meg Ryan, Claire Danes, and Emma Stone.
Due to the rising popularity of its outerwear, Canada Goose grew from a small, family business to a multi-million-dollar company. The company's annual sales have increased by 3,500 percent in the past decade. Bain Capital owns a major stake in Canada Goose, and the company saw sales top $300 million in 2015.
While Canada Goose is increasingly successful, it is also plagued by controversy. The company maintains that its fur is obtained using "ethical" trapping. However, animal rights groups maintain that there is no such thing, arguing that trapping coyotes for their fur is a barbaric practice.
"Leg hold traps are still legal in Canada. Mother animals will chew off their limbs in order to get back to their young. The trapped animal might be there for days before the trapper comes and finds them, they are frightened and starving and in pain during that time. And then they're bludgeoned or strangled to death or shot," Lindsay Rajt, Director of Campaigns for People for the Ethical Treatment of Animals (PETA) told the Daily Mail in 2014.
Rajt added: "I just don't believe that half the people wearing these coats understand what's really involved in the making of them. And I just don't believe that they would make that same choice if it was an informed one." 
Canada Goose argues that coyote fur is what makes their jackets so warm. However, critics note that the majority of Canada Goose's competitors have ditched animal fur in favor of synthetics without sacrificing quality. Examples include Patagonia, North Face, and Fjallraven.
Deciding whether or not to wear animal fur is a personal decision. But every ethical choice we make is a personal decision.  Make the decision with full knowledge of the facts.