Families Flock to Beaches Turks & Caicos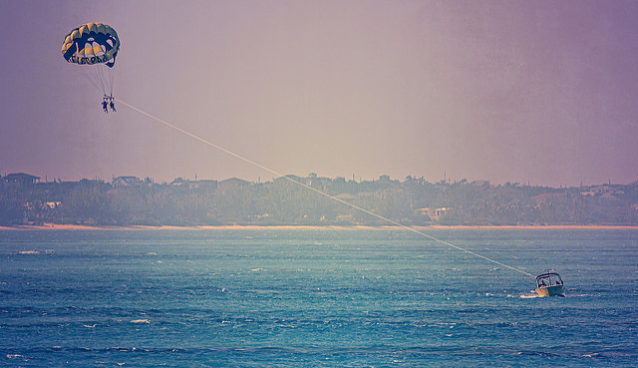 While there are a number of all-inclusive resorts that cater to kids, Beaches seems to have come up with the winning formula.  It's facility on Grace Bay in Providenciales is packed with families during the holiday weeks.
The resort has been named the "leading all-inclusive family resort in the Caribbean" by the World Travel Awards for five years in a row. In 2016, Trip Advisor included Beaches on its Travelers' Choice Top 25 Hotels for Families, earning the number three spot behind Beaches Negril Resort and Spa.
Located on Providenciales' Grace Bay, Beaches Turks & Caicos sits on one of the most beautiful beaches in the world. It also boasts six pools and 45,000 square-foot waterpark. When families get hungry, there is no shortage of options, as the resort features 19 restaurants. For parents who need a break, there is also a camps for kids and a full-service spa. Young children can also hang out with their favorite friends from the Sesame Street gang.
Beaches first opened in Turks & Caicos in 1997. The family-friendly resorts are an off-shoot of the equally award winning Sandals brand, which caters exclusively to adults. The brainchild of Gordon "Butch" Stewart, Sandals Resorts International now includes 24 properties in seven countries, including Antigua, The Bahamas, Grenada, Barbados, Jamaica, Turks and Caicos, and Saint Lucia.
Stewart, who was born and raised in Jamaica, opened his first hotel in 1981 after running a successful distribution company. While Stewart had no hotel experience when he bought his first hotel in Jamiaca's Montego Bay, he's now known as the "King of All-Inclusive Resorts." Relying on the motto that "we can do it better," Sandals introduced the Caribbean's first swim-up bar. It was also the first hotel chain in the region to offer Jacuzzis and satellite television service.
In 1997, Beaches Negril was introduced as the chain's first family-oriented resort. Beaches Turks & Caicos opened the same year, and Beaches Ocho Rios was launched in 2002. Stewart is reportedly looking to further expand both brands into other islands of the Caribbean and Mexico. Sandals and Beaches have differentiated themselves by providing more quality inclusions than the competition, whether it's free scuba diving and golf, gourmet dining, or butler service. It will be interesting to see if it can maintain its level of service amidst a rapidly growing empire.
As children grow and become singles and new couples and adults become empty nesters, there are plenty of other resorts on Grace Bay Beach that can earn repeat visits.  Beaches has been a draw for those resorts and for the islands they have chosen.