King Crimson, "On (And Off) the Road" Box Set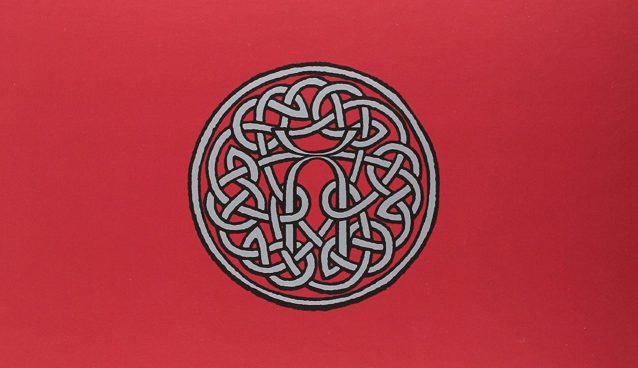 At some point they will run out of live King Crimson to remaster and re-issue, but for now there are still many performances to share and treasure.  The newest deluxe box set, On (and off) the Road, features 19 discs and covers all of the music from the band's three 1980s studio album releases. The albums were remixed by Steve Wilson into stereo and 5.1 surround sound.
As audiophile's have come to expect, Steve Wilson's remixing work is inspired and brilliant.  He brings out all of the layering and lush texture that the late period King Crimson lineup was known for producing.  For those who might be on the fence about investing in a 19 disc box set, Steve Wilson's 5.1 surround sound mix makes it a no brainer.
King Crimson has undergone several reformations over its long history. However, it remains one of the most influential British progressive rock bands. After disbanding in 1974, Robert Fripp resurrected King Crimson in 1981. The band went on to record three albums, which are memorialized in the latest box set.
Below is a breakdown of the discs included in the new King Crimson box set:
Nine CDs featuring new stereo mixes of Discipline (2011), Beat (2016) and Three of a Perfect Pair (2016). The CDs also include the final concert from each of the King Crimson's tours in the 1980s: Japan 1981, Germany 1982, and Canada 1984 (previously released as Absent Lovers).
Two CDs of additional studio recordings, including one disc with edited and expanded of sessions for the abandoned third album and a "making of…" CD featuring studio snippets and outtakes from a range of studio recordings.
Three DVD-A discs containing the three original studio albums in high-resolution stereo (new & original mixes), as well as 1 surround sound mixes
Three Blu-ray discs containing the above DVD-A disc material in addition to a wealth of other video material, such as: Frejus live (Discipline), Alabama-Halle (Beat) (footage unseen since original 1982 broadcast), Japan 1984 (Three of a Perfect Pair) and additional hi-res audio options.
Two discs featuring More Neal and Jack and Me. The two concerts are presented in 4:3 aspect ratio as per original film and effectively a 1982 hi-res tour disc.
The box set also includes a 40-page booklet, concert memorabilia, extensive sleeve notes, and eyewitness accounts of Crimson live shows. Among the most interesting are unpublished photos by Tony Levin excerpts from Robert Fripp's diaries, both of which go behind the scenes of the band's concerts and record sessions.
As with everything Steve Wilson does, the quality of the albums is outstanding. Coupled with all of the new material, the box set is a must-have for any fan of the 1980s version of King Crimson. On (and Off) The Road is available on Amazon for $132.