Laura Poitras at the Whitney Museum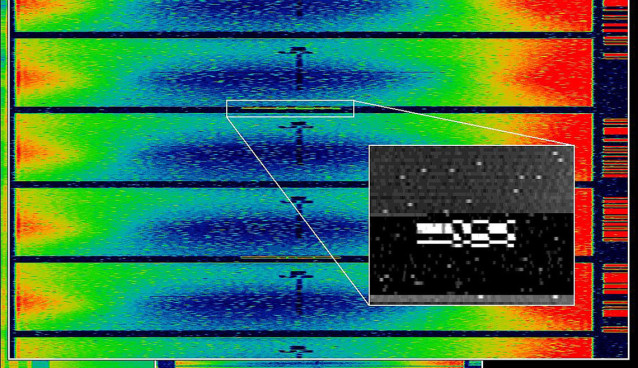 Laura Poitras has her first solo exhibition, Astro Noise at the Whitney Museum.  The exhibit features immersive works of art that address the viewer with the scope of the mass surveillance by the National Security Agency using materials from Eric Snowden.
The title of the work, Astro Noise, is a reference to whistleblower Eric Snowden's code name for encrypted NSA documents.  The exhibit documents post–9/11 America using a variety of media.
While this is her first solo museum exhibition, Poitras is an accomplished journalist and documentarian. Her film, Citizenfour, won the 2015 Academy Award for Best Documentary. The film chronicles her meetings with Edward Snowden as he unveiled the extent of the NSA's global surveillance programs. She also received a 2014 Pulitzer Prize for her journalistic work in connection with the NSA surveillance program.
"One of your missions as a museum is to create a platform for artists who make socially conscious art, who are compelled to deal with social and political issues… We felt that Laura was an original, strong and compelling voice in all that," said curator Jay Sanders.
The exhibit features an interrelated series of installations in the museum's eighth-floor Hurst Family Galleries. Topics explored include mass surveillance, the war on terror, the U.S. drone program, Guantánamo Bay Prison, occupation, and torture. As detailed by the Whitney, Astro Turf not only includes Poitras' documentary footage, but also architectural interventions, primary documents, and narrative structures that "invite visitors to interact with the material in strikingly intimate and direct ways."
Astro Noise opened in early February to rave reviews. As described by the Huffington Post: "With an entire floor of a museum at her disposal, Poitras nails this feeling again—but this time she puts your entire body through it, letting the images puncture you harder than ever." Forbes also praised the exhibit, writing: "Poitras . . . gives emotional resonance to an aspect of foreign policy that can otherwise seem as abstract and remote as drone warfare itself."
Astro Noise runs through May 1, 2016. The Whitney Museum is located at 99 Gansevoort Street in New York City's Meatpacking District.