Jury Service is A Good Experience for Everyone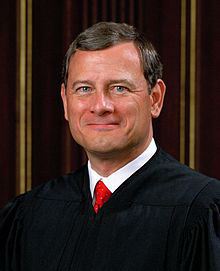 U.S. Supreme Court Justice John Roberts is America's top jurist, legal big dog, Number 1 custodian of the United States Constitution.
Yet, earlier in April, he was simply known as American Citizen "Number 49."
Along with 50 other citizens of Montgomery County, Maryland, the Chief Justice was called for jury duty in a case involving a traffic accident. After answering two questions in open court that were unrelated to his day job and speaking with counsel and the judge privately at the bench, Roberts was not selected for the panel.
According to reports, Chief Justice Roberts was willing to serve. After all, trial by jury is one of the bedrocks of the U.S. Constitution. The Sixth Amendment expressly guarantees that "in all criminal prosecutions, the accused shall enjoy the right to a speedy and public trial, by an impartial jury of the State and district wherein the crime shall have been committed."
Because jurors are randomly selected from lists of registered drivers, registered voters, and state income tax filers, politicians, celebrities, and other high-profile citizens are just as likely to be summoned for duty. President Barak Obama and President George Bush were both called for jury duty while serving as President, although neither served. Current Secretary of State John Kerry was selected while serving as a Massachusetts Senator and was ultimately the jury foreperson.
Many states have laws excusing members of Congress, and some still have laws that preclude attorneys from serving as jurors. However, most state laws regarding juries, including New Jersey, simply require that jurors be 18 years of age or older, citizens of the United States, able to understand English, and have a clean criminal record.
In Maryland, there is no rule that expressly prohibits a sitting judge from completing the important civic duty. After all, jurors are intended to represent a cross-section of society, which includes lawyers and judges. Of course, that doesn't necessarily mean that they will be selected. In fact, attorneys are often the first to be excused.
During the jury selection process, attorneys are permitted to exclude a potential juror without the need for any reason or explanation, so long as it is not based on race, gender, ethnicity and any other classification that warrants heightened judicial scrutiny. Accordingly, the lawyers selecting the jury can simply decide that they do not want their peers to decide the case.
While lawyers are certainly qualified to evaluate the facts and the law, there are several reasons why they may not make ideal jurors. First, it may be difficult for lawyers to approach a case with an open mind. In addition, many litigators fear that a lawyer on the jury will hold to much power and be able to more readily sway others to adopt his or her position. Imagine telling the Chief Justice that you think he has it wrong…