Jim Dwyer's latest book False Conviction, Offers Gripping Insight into the Criminal Justice System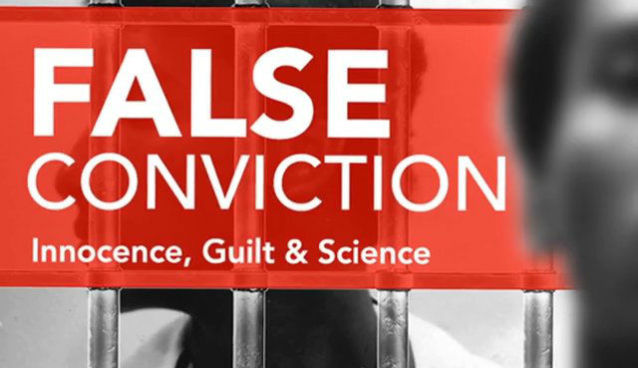 Pulitzer Prize winning journalist Jim Dwyer's latest book, False Conviction, provides a disturbing yet necessary look at the flaws of the U.S. criminal justice system. His book is a technological as well as a journalistic masterpiece and is only available as an iBook.
False Conviction takes complete advantage of the multimedia platform that internet books allow. It brings together pictures, sound and documentation interactively allowing the reader to pursue depth on each case study as the reader chooses.
Published in conjunction with the Innocence Project and New York Hall of Science, the book chronicles the stories of wrongly convicted individuals, revealing just how easily mistakes can happen.
False Conviction tackles what is a largely overlooked but serious problem. In the past 25 years, 301 convictions have been vacated based on DNA evidence alone, according to the Innocence Project.
Of those wrongly convicted, 18 served time on death row. Faulty eyewitness testimony was cited in 72 percent of convictions later vacated using DNA evidence, making it the leading contributor to wrongful convictions. Equally as troubling, invalided or improper forensic evidence contributed to approximately 50 percent of wrongful convictions overturned through DNA testing.
To highlight the ramifications of these serious mistakes, the book not only features Dwyer's gripping writing, but also brings the cases to life using videos, animation, and other media. Due to its interactive nature, the book is only available as an iBook via Apple's iTunes store.
John Grisham said, False Conviction puts the criminal justice system under the microscope and reveals its flaws in shocking detail."
Ken Burns said, "Jim Dwyer's new book is a revelation. I feel I've not only seen the future, but am immersed in the details of these tragic cases of false convictions. Dwyer has a legitimate moral outrage and a superb journalistic conscience, which together with this exciting hands-on technology, puts the reader into the heart of the dilemma, reviewing documents and evidence, pouring over photographs, hearing from the experts. The cumulative effect is stunning and infuriating."
This book should be on everyone's summer reading list for its content and for its use of new media publishing. False Conviction is a glimpse of the future of the book publishing industry. The subject matter and content brilliantly lends itself to this new format. It could and should be Dwyer's next Pulitzer.