How to choose a Caribbean Island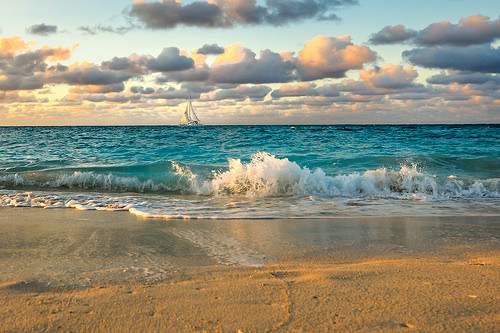 When temperatures in the New York area are in single digits and snowstorms cause work closings and three hour commutes in dangerous icy conditions, it is time to book a flight to the Caribbean. Here's a few tips on how to choose a Caribbean Island.
There are many Caribbean island destinations and travel agents offer all sorts of deals ranging from all inclusive party resorts to the get away from it all villa.  How do you choose where to go?
Here are some things to consider about your Caribbean retreat.
 How long can you be away from your job?  If you can only get away for a long weekend or for a week, you need to consider locations that have a direct flight from your nearest airport.  Taking a connecting flight and then a propeller hopper plane or a boat to a nice beach will be more trouble than it is worth and make you want a vacation from your vacation.
 Consider the type of time away you need.  Do you want to get away from people and settle in with a good book or catch up on your sleep on the beach?  Or, do you like nightlife and activity.
How much money do you have to spend?
Do you like resorts that pamper you and give you more luxury than you have at home? Do you prefer a casual destination where you feel as comfortable as you feel at home: or do you like to rough it?
Are you taking children or is it only adults traveling?
Do you like a nice swimming beach with clear water or do you prefer snorkeling and don't care much about actually spending time in the water as long as you are warm?
Do you care about views or the location of your hotel?
Is it important that you stay in touch with the office and that you have a working cell phone and an iPad that can connect to the internet?
Are you bothered by islanders harassing you at the airport to carry your luggage or selling things to you on the beach?
Do you need a place that includes food and drinks or are you OK about venturing out to local restaurants and stores?
After you have answered these questions for yourself, you should put the answers in priority order.  Take this list of priorities to the travel agent or keep it at your side when you explore Caribbean vacation locations on line.  If the location satisfies your most important criteria, book the trip and get out of the cold.