Caribbean Beer Offer Umbrella Drink Alternative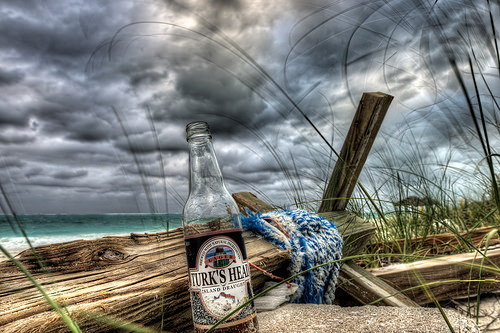 Let's talk beer—Caribbean beer!
A cold beer in winter might not be much of a treat on a cold March night in New York, but after a day on a hot Carribean beach, cold beer is the next best thing to an umbrella drink.  But it needs to be Caribbean beer.  Yes, the local Caribbean brew made on the island you are vacationing.
In the Caribbean, vacationers can often experiment with local brews that they may not find at home. From the Bahamas' Kalik beer to Antigua's Wadadli beer, each brew is unique to the island and its culture.
Jamaica's Red Stripe, which is widely available in the United States, is among the Caribbean's most well known beers. Famous for its Hooray, beer!" catchphrase, the original recipe dates back to 1938. While the majority of the beer is still brewed by Desnoes & Geddes in Kingston, the company behind Guinness now owns a 51 percent stake in the company and has transferred some of the production to the United States.
Several other Caribbean breweries have also gained international recognition. The Dominican Republic brews Presidente beer, which is available on many Caribbean islands. Carib beer is also a well-known favorite, with breweries located in Trinidad, St. Kitts, and Grenada. Haiti's Prestige beer, which is American-style lager, has won several medals at the World Beer Cup and is now also exported to the United States.
For those who enjoy a true "local" beer, Turks and Caicos Island's Turk's Head Beer has an island charm. The brewery, located in Turks & Caicos Islands, offers both lager and amber varieties.  Both varieties are derived from all-natural ingredients, including water from the Providenciales aquifer. Turk's Head Beer is not pasteurized, so it is only available in Turks & Caicos.
For those wanting to visit the brewery, you will find it tucked down a dirt road in Provo. Unlike the massive Sam Adams brewery you will find in Boston or the Coors facility in Colorado, there isn't much to see. Better to spend your time enjoying one of the brews with a beautiful Turks and Caicos sunset.