Artist Maya Lin to Receive 21st Annual Dorothy and Lillian Gish Prize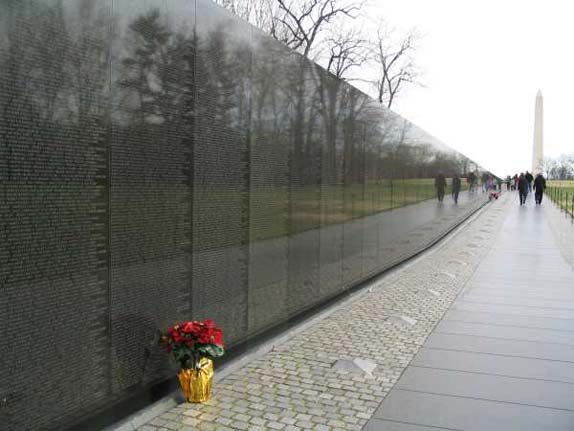 Maya Lin, who is best known for designing the Vietnam Veterans Memorial in Washington, D.C., is set receive the art world's top honor this week.
The prestigious Dorothy and Lillian Gish Prize is awarded annually to "a man or woman who has made an outstanding contribution to the beauty of the world and to mankind's enjoyment and understanding of life." It includes a cash prize of $300,000.
At age 21, Maya Lin's design for the Vietnam Veterans Memorial was selected from 1,441 other entries. When her Chinese-American ethnicity was revealed, she suffered intense backlash, but ultimately saw her design come to fruition. Her subsequent sculptures and landscape installations can be viewed all over the world, from Las Vegas to New Zealand. Her work also continues to generate widespread acclaim. In 2009, Lin received the National Medal of Arts from President Barak Obama.
Most recently, Lin beat out 100 nominees for the Gish Prize. However, according to selection committee chair David Henry Hwang, it appears it was an easy decision. "With her design for the Vietnam Memorial, Maya Lin created arguably the most important piece of public art of our time," he said. "Since then, she has continued to achieve greatness, through a singular vision which has come to embrace her passionate concern for the environment – in America, China and throughout the planet."
Maya Lin, who is currently represented by Pace University, plans to use her prize money to further her current project. "What Is Missing?" features science-based art intended to increase awareness about the loss of biodiversity and natural habitats.
As she told the New York Times, "Because I have been donating so much of my time over the past seven years to a single long-term project, 'What is Missing?,' the award will make an enormous difference in enabling me to move the work forward."
Lin will receive her award on November 12, 2014 at the Museum of Modern Art, New York.