Apple's New AirPods Are Not Audiophile Quality But Work Great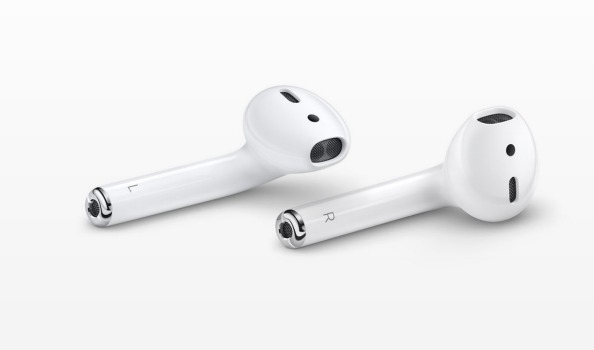 Don't expect audiophile sound quality from the new Apple wireless earbuds, officially called AirPods.  However, they are extremely comfortable and the technology behind the new earphones are impressive.
When Apple announced that it was eliminating the headphone jack from its iPhone 7 and 7 Plus, there was a fairly loud public outcry. The company was also mocked for saying it took "courage" to remove the 3.5mm socket.
The first images of the new AirPods also generated negative reviews, with many commenting that the new earbuds looked "dorky." The Bluetooth headphones look a lot like Apple's traditional earbuds. Instead of the wires, they have white posts that hang from the middle of the ear to the lower lobe.
Now that Apple has officially released the AirPods, the general consensus is that the convenience and wireless features outweigh how they might look. The wireless earphones don't require the traditional Bluetooth pairing. Once you take them out of the box, they're ready to use with all your devices.
Thanks to the Apple W1 chip, the earphones also sense when they are in your ears to stop and play music automatically. The same is true for activating the microphone. A voice accelerometer recognizes when you're speaking and uses beamforming microphones to filter out external noise and focus on the sound of your voice. You can also tap twice to access Siri.
As far as sound quality, the AirPods don't rival high-end headphones like Audeze. But they are perfect for listening to music while exercising, watching movies on the plane, or making phone calls. The fact that they are wireless also makes it possible to enjoy music without the hassle of being tethered to a device.
The earphones only have a five-hour battery life. However, the charging case holds multiple additional charges for more than 24 hours of listening time. In fact, just 15 minutes in the case delivers three hours of listening time. The challenge is to remember to put the AirPods back in the case when you're not wearing them.
The new headphones sell for $159 and are recently back in stock on Apple.com.