2014 Whitney Biennial: Curators As Artists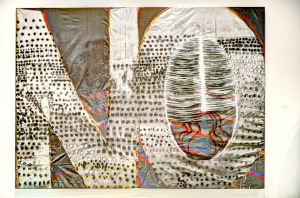 The 2014 Whitney Biennial ended this week.  It is the last to take place in the Whitney Museum of American Art's building at 945 Madison Avenue at 75th Street. The Museum is moving downtown to its new location in the spring of 2015. The Museum's new building was designed by architect Renzo Piano and is situated between the High Line and the Hudson River.
The Museum's Annuals and Biennials were started in 1932 by Gertrude Vanderbilt Whitney. The 2014 Biennial has taken a unique approach this time with three curators from outside the Museum and outside New York being chosen to oversee one floor each. The curators selected include (i) Stuart Comer, Chief Curator of Media and Performance Art at MoMA, (ii) Anthony Elms, Associate Curator at the Institute of Contemporary Art, Philadelphia, and (iii) Michelle Grabner, artist and Professor in the Painting and Drawing Department at the School of the Art Institute, Chicago.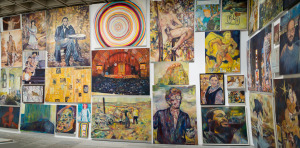 With more than 100 artists participating, the 2014 Biennial provides a diverse and comprehensive view on art. In comparison to the last Biennial, there is less performance art and more animation art and photography.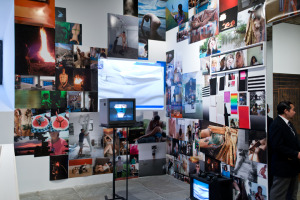 Stuart Cromer's installation on the third floor has been described as "the phenomenon of mixing." Morgan Fisher's paintings, film and sculptures are also architecture. Jacolby Satterwhite is the main performer in video animations that combine martial arts and contemporary dance. There are also political statements made in the photographs by Fred Lonidier, Zackary Drucker and Rhys Ernst.
Anthony Elms's installation is sparse in numbers, but still intriguing. There is an impressive sculpture from Jimmie Durham called "Choose Any Three." The preservation of sound is presented in Matt Hanner's recording of the silence after the September 11, 2001 attacks as well as the installation by Public Collectors of hundreds of live experimental performances by Malachi Ritscher. Joseph Grigely presents manuscripts and photographs that once belonged to Gregory Battcock, an art critic and artist.
Michelle Grabner's installation is on the fourth floor and it presents the largest number of artists, the majority of which are experienced, and many of them female. Some of the featured painters include Louise Fishman, Jacqueline Humphries, Dona Nelson, Amy Sillman, and Molly Zuckerman-Hartung.
For a look back in time, here is my article from the Whitney Biennial in 2012.