Whitney Museum Offers More Than Contemporary Art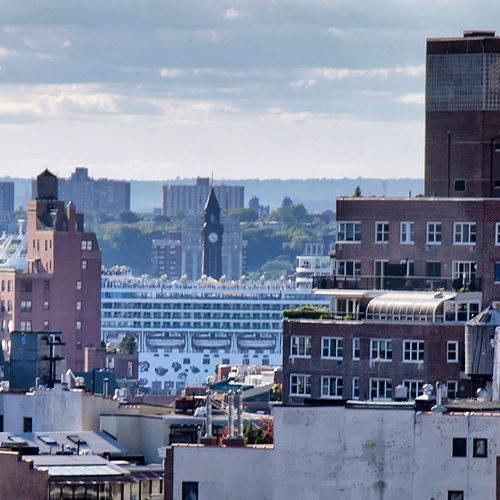 Are you looking to try something new this summer? Look no further, as the Whitney Museum of American Art offers an eclectic experience for all, regardless of their taste in art.
The Whitney Museum of American Art is a glorious place to visit this summer, even if you don't have a passion for modern art. The museum's location — situated on the High Line with sweeping views of the Hudson River — makes the trip worthwhile. The Whitney is at the center of everything else the Meatpacking District offers, including the High Line, The Standard Biergarten, Gansevoort Market, and numerous boutiques, restaurants, and bars.
Brief history of the Whitney Museum
The Whitney Museum opened its new location at 99 Gansevoort Street on May 2, 2015. The museum now features approximately 50,000 square feet of indoor galleries and 13,000 square feet of outdoor exhibition space, along with a retail shop. The John R. Eckel, Jr. Foundation Gallery, located on the first floor, is free to the public. For those that work up an appetite walking the High Line, the Whitney also features two restaurants operated by renowned restaurateur Danny Meyer.
The stunning building was designed by architect Renzo Piano. As he describes it:
At this gathering place beneath the High Line, visitors will see through the building entrance and the large windows on the west side to the Hudson River beyond. Here, all at once, you have the water, the park, the powerful industrial structures and the exciting mix of people, brought together and focused by this new building and the experience of art.
Exhibits to look out for at the Whitney Museum
For those who do enjoy art, the Whitney Museum will host several unique exhibits this summer. "Virginia Overton: Sculpture Gardens" opened on June 10. The exhibit, which will be displayed on the Whitney's fifth-floor terrace, explores the contrast between the concepts of the "sculpture garden" as a cultivated setting for contemplating artworks and the "garden sculpture" as a vernacular ornamental object.
"Stuart David: In Full Swing" runs from June 10 through September 25. David was an American modernist painter with a long career that stretched from the early twentieth century well into the postwar era. The exhibit compares David's early and late works side-by-side. As described by the exhibit curators, "The exhibition will highlight Davis's unique ability to transform the chaos of everyday life into a structured yet spontaneous order that communicates the wonder and joy that can be derived from the color and spatial relationships of everyday things."
The Whitney is open until 10 pm on Fridays and Saturdays. The hours on Sundays are 10:30 am to 6:00 pm.