Turks and Caicos Hotel Scene Started with Club Med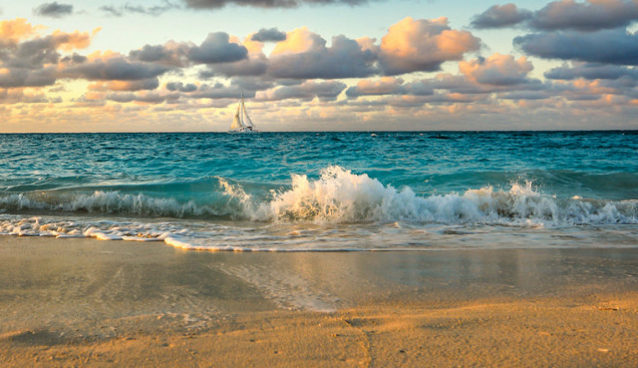 The Turks and Caicos Hotel Boom all started when All-Inclusive Resort Pioneer Opened in TCI.
Turks and Caicos was not always a mecca for tourists. In fact, many Americans had never even heard of the island chain when astronaut John Glenn splashed down in the waters of Grand Turk in 1962.
Twenty years later, Club Med opened the first hotel on Providenciales' (Provo) Grace Bay. Today, Provo's spectacular beach is a premier destination for tourists from all over the world.
Club Méditerranée SA (Club Med) was established in the 1950s by Belgian water polo champion Gérard Blitz and French businessman Gilbert Trigano. The first "resort" was comprised of straw huts on an Italian beachfront and based on the concept that people needed a place to recharge their batteries and focus simply on being happy. The company pioneered the concept of an all-inclusive resort and expanded rapidly after being acquired by Baron Edmond de Rothschild in 1961.
Club Med struggled in the 1990s amidst growing competition from other all-inclusive resorts and overall declines in tourism. Since the mid-2000s, Club Med has focused its efforts revamping its image as an upscale and family-oriented hotel chain. The company, which was most recently acquired by Chinese Fosun International Ltd., now operates 70 villages across the globe, with resorts in Europe, Africa, the Middle East, North America, Mexico, the Caribbean, South America, and Asia. Some resorts cater exclusively to adults, while others are family-friendly.
Club Med resorts are still referred to as "villages.
Today, Club Med resorts are still referred to as "villages." Unique to Club Med, staff members are referred to as "GOs", or Gentils Organisateurs (Gracious/Nice Organizers). Meanwhile, guests are known as "GMs", or Gentils Membres (Gracious/Nice Guests/Members). Unlike other resorts, GMs and GOs are encouraged to interact, whether dining, drinking, or participating in sponsored activities, i.e. water activities, dancing, and land sports.
Club Med's Provo resort is known as "Turquoise" and caters to adults only. The resort features a total of 291 rooms in several bungalow-style buildings, all located along Grace Bay's 12-mile beach. Included activities include snorkeling, paddle boarding, windsurfing, yoga, tennis, and flying trapeze school. Scuba diving is available for an additional fee.