Should the Public Be Able to Watch the Supreme Court's Upcoming Same-Sex Marriage Arguments?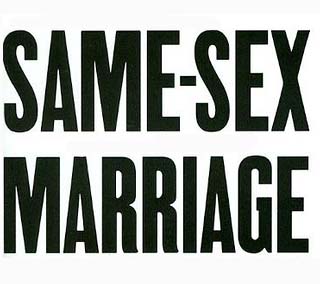 The U.S. Supreme Court will take up two same-sex marriage cases next month. While the oral arguments are expected to garner wide media attention, there will no television cameras inside the Supreme Court courtroom.
Although cameras are now allowed in courtrooms across the country, the Supreme Court justices maintain that they have no place in the high court. In fact, the only pictures that have been published of the court in session were surreptitiously taken by members of the audience, including a Time Magazine photograph taken in 1937 by a woman who hid a camera in her purse and took the picture through a small hole cut into it.
C-Span, which televises Congressional proceedings, has lobbied to have Supreme Court proceedings televised since 1988. In recent years, lawmakers have also introduced legislation in both houses of Congress that would require the Court to televise its public proceedings.
Interestingly, several of the Supreme Court's newest justices even expressed a willingness to allow cameras before they took their seats on the bench. Justice Sonia Sotomayor is the latest to reverse her opinion on cameras in the courtroom.
During her confirmation hearings, Sotomayor told the Senate that she had "positive experiences" with cameras in the courtroom during arguments before the U.S. Court of Appeals for the 2nd Circuit. However, earlier this month she told PBS that televising Supreme Court proceedings "could be more misleading than helpful" because very few viewers understand the issues and Supreme Court process. Justice Elena Kagan also changed course after a few years on the bench, dashing the hopes of those who thought younger, more tech savvy justices would be more supportive.
Without cameras in the courtroom, the oral arguments and resulting same-sex marriage decision will be disseminated to the public in what some have called a modern game of telephone. While we will be able to read a transcript of the proceedings and the final opinion, the demeanor of the justices during oral arguments and their reaction to the ruling will come to us through the lens of those lucky enough to be there.