NJ Gas Tax Makes Tesla an Attractive Option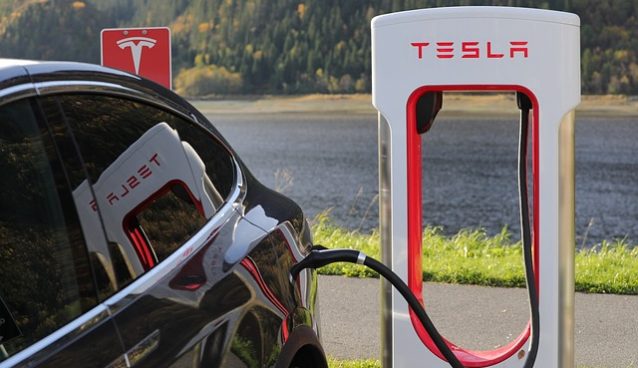 In States like New Jersey where cars are a necessity rather than a luxury, one would not think a gas tax is a fair source for state revenue.  When the NJ State Legislature decided otherwise and voted for a 23-cent per gallon gas tax, electric cars became the only intelligent consumer option.
Tesla recently became the most valuable car company in the United States, surpassing General Motors with a market value of $51.5 billion. Despite it skyrocketing value, Tesla has yet to make a profit. The company has also failed to gain mass-market appeal, producing only 84,000 vehicles last year, all of which had starting prices of $68,000. Nonetheless, investors are betting on CEO Elon Musk to bring electric vehicles to the masses. As Bloomberg noted:
The turnabout shows the extent to which investors have bought into Musk's vision that electric vehicles will eventually rule the road. While GM has beat Tesla to market with a plug-in Chevrolet Bolt with a price and range similar to what Musk has promised for his Model 3 sedan coming later this year, the more than century-old company has failed to match the enthusiasm drummed up by its much smaller and rarely profitable U.S. peer…
While Tesla still prices their cars for the luxury market, a more affordable model is on the way. The Model 3 starts at just $35,000, and that's before tax incentives.
"Model 3 is just a smaller, more affordable version of Model S [with] less range & power & fewer features," Musk said via Twitter last month.  "Model S has more advanced technology." While Musk may be trying to temper the hype, the Model 3 still has some impressive features. It will have range of at least 215 miles per charge. The Model 3 is also predicted to go to 0-60 mph in an impressive six seconds. In addition, despite having a smaller footprint, it will comfortably fit five adults. Tesla also touts that the Model 3 is designed to attain the highest safety ratings in every category.
Musk recently confirmed that Tesla will unveil the production version of the Model 3 in July. The company first announced the car in March 2016 and has already taken 400,000 pre-orders. Shipment is expected to begin later in the year. Given Tesla's history of delays, the company is under significant pressure to meet demand. The delivery estimate for new reservations is mid 2018 or later.