New Albums by the King — Steven Wilson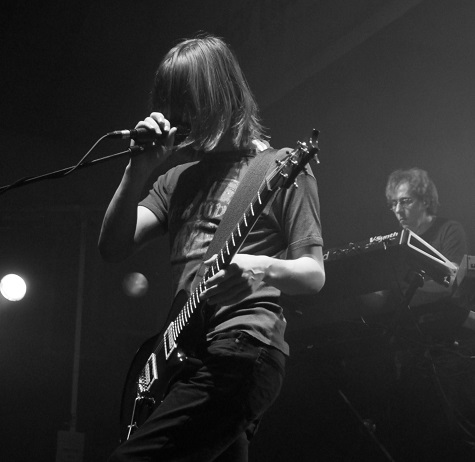 In between re-mastering some of the greatest Progressive Rock albums of all time, Steven Wilson also managed to record two impressive albums of his own over the two years. In January, Wilson released "4 ½," which followed 2015's "Hand. Cannot. Erase."
Every audiophile is familiar with Steven Wilson's production work remasters of albums into 5.1 surround sound.  His engineering work is the gold standard and his 5.1 mixes are the definitive versions of every album he has touched, many of which have been reviewed on this blog.  Among those who appreciate quality 5 channel sound, Wilson is King Wilson.
But just reigning as the King of sound is not enough for Steve Wilson.  He is a rock star, a legend of rock equal in talent, artistry and stature in every way to the very best.  Wilson has four Grammy nominations and formed several prog rock bands with large cult followings including No Man and Porcupine Tree, Wilson released his first solo album in 2008.  Steven Wilson is considered by just about everyone as the reigning King of Progressive Rock.
It is not at all surprising that even the rumor of a new Steve Wilson album creates excitement.  Whether the current rumor of a new album slated for sale later this year or early next is true or not, people are talking about it with eager anticipation.
Wilson's latest full album, "Hand. Cannot. Erase," was released in February of 2015. The concept album was inspired by the true story of Joyce Vincent, a young London woman whose body was not discovered for two years, although she had many friends and acquaintances. The music and lyrics are multidimensional — powerful, touching, and thought provoking.
"Hand. Cannot. Erase." received praise from both fans and music critics. It was also commercially successful, landing at 13 in the UK albums charts and 39 in the U.S. Billboard Top 200. Wilson took his success on the road with a European tour that included two sold-out shows at London's famed Royal Albert Hall.
The title of Wilson's latest album, "4 ½," references the fact that it comes between his fourth album "Hand. Cannot. Erase." and his next (and fifth) album.  The mini-album included six tracks, four of which were conceived during recording sessions for "Hand. Cannot. Erase." Another song originated from the recording of The Raven that Refused to Sing." The final track is a new and largely live version of "Don't Hate Me," which was originally recorded by Porcupine Tree in 1998.
The album also includes an impressive collection of musicians, including Adam Holzman (keyboards), Nick Beggs (bass), Guthrie Govan (guitar), Dave Kilminster (guitar), Marco Minnemann (drums), Chad Wackerman (drums), Craig Blundell (drums), and Theo Travis. The new recording of "Don't Hate Me" features Israeli singer Ninet Tayeb.
"4 ½" is available on CD, 180-gram vinyl, and Blu-ray, which includes high res stereo, a 5.1 mix of the album, and a bonus 5.1 mix of the new version of "Lazarus." Both albums are also available for download on iTunes, Amazon, Google Play & Apple Music.