The Legacy of SDS Organizer Tom Hayden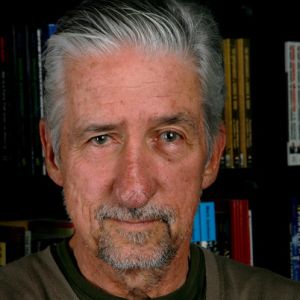 Tom Hayden, best known for his ardent social activism, recently passed away at the age of 76. Hayden, who helped found Students for a Democratic Society (SDS), spent his life advocating against war and injustice.
The Nation magazine named Hayden one of the 50 greatest progressives of the 20th century. Writing about Hayden's role in the 1960s New Left, Nicholas Lemann, national correspondent for The Atlantic, said that "Tom Hayden changed America." He further characterized him as "father to the largest mass protests in American history."
Hayden first became radicalized while attending the University of Michigan at Ann Arbor. There, he worked with several other student activists to form a national student organization to coordinate civil rights projects around the country, calling it "Students for a Democratic Society."
Hayden was the principal architect of the Port Huron Statement, which served as the founding document for SDS. It is credited with spurring the student protest movement of the 1960s. "We are people of this generation," Hayden wrote, "bred in at least modest comfort, housed now in universities, looking uncomfortably to the world we inherit."
In the Port Huron Statement, Hayden spoke out against the country's apathy in the face of poverty, discrimination, and escalating armament. He called for "participatory democracy," and argued in favor of replacing "power rooted in possession, privilege, or circumstance" by "power and uniqueness rooted in love, reflectiveness, reason, and creativity."
As a Freedom Rider in the Deep South, Hayden joined student protests against state leaders who failed to comply with the Supreme Court's rulings banning segregation on public buses. From 1964-1967, Hayden worked as community organizer for SDS. Working in the inner city of Newark, Hayden fought to address racism and establish a national anti-poverty campaign.
In 1968, Hayden was one of the Chicago Eight, charged with inciting a police riot outside the Democratic National Convention. He and fellow protesters, including Abbie Hoffman and Jerry Rubin, were convicted. However, the verdicts were later reversed on appeal.
During the Vietnam War, Hayden was an outspoken critic of American involvement. He founded the Indochina Peace Campaign (IPC), which called for amnesty for draft dodgers. Hayden and his wife, actress Jane Fonda, made several controversial trips to Cambodia and North Vietnam to "meet the enemy" and help secure the release of American POWs.
In 1982, Hayden was elected to the California state assembly. Ten years later, he joined the state senate. Altogether, he served 18 years in the California legislature. While he arguably joined the establishment, Hayden continued to push for change, focusing on issues such as civil rights, rent control, and solar energy. He also reflected on his radical past in lectures and books, including the forthcoming "Hell No: The Forgotten Power of the Vietnam Movement."
Hayden left behind his wife Barbara Williams, children Liam, Troy, and Vanessa, his daughter in law Simone, and several grandchildren.