Teaching Company Great Courses is a Classroom App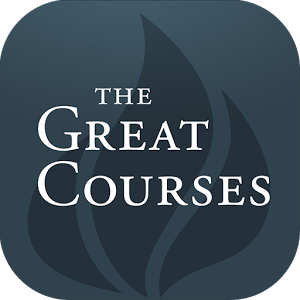 Great Courses presents college lectures that are downloadable and create a classroom experience in your home, car or workout. Soon they will offer a subscription service for people who don't want to pay for each class they take.
The Teaching Company's extended learning platform offers courses taught by the country's top professors on a range of topics, including science, travel, history, photography, fine arts, music, religion, and economics.
While there is no shortage of online learning opportunities, Great Courses is different. The Teaching Company has been around for 25 years and has developed more than 19 million courses. Current partners include National Geographic, the Culinary Institute of America, and the Smithsonian Institution.
Founder and former lawyer Tom Rollins was inspired to create the company after using 10 hours of videotaped lectures by acclaimed legal professor Irving Younger to cram for a final exam on the federal rules of evidence. Not only did he find the videos far more interesting than his class lectures, he received an A.
Great Courses provides access to the country's greatest academic minds, selecting the top one percent of the country's college professors. According to the company, "a professor's persona and ability to engage a virtual audience is as important as their academic credentials." Users also play a key role in determining the subject matter for future courses.
Since there are no schedules, homework, or tests, students can focus exclusively on the joy of learning. Great Courses also allows students to venture outside of their comfort zones or areas of expertise. Bill Gates has publicly acknowledged that his Great Courses library influences his thinking on a number of subjects. According to the company, more than half of today's Great Courses customers hold advanced degrees, the average customer is older than 50, and nearly half make more than $100,000 annually.
While courses were once only available on CDs, they are now available as digital downloads. Users can also live stream lectures on their mobile devices.
Last fall, Great Courses launched a video learning service called The Great Courses Plus. Subscribers can stream an unlimited number of lectures online, on connected TVs, or via mobile devices for a flat monthly subscription fee. The cost for the new unlimited steaming service is $29.99 per month with an annual subscription, or $49.99 per month with no annual commitment.