Gentle Giant's The Power And The Glory Perfect In 5.1 Surround Sound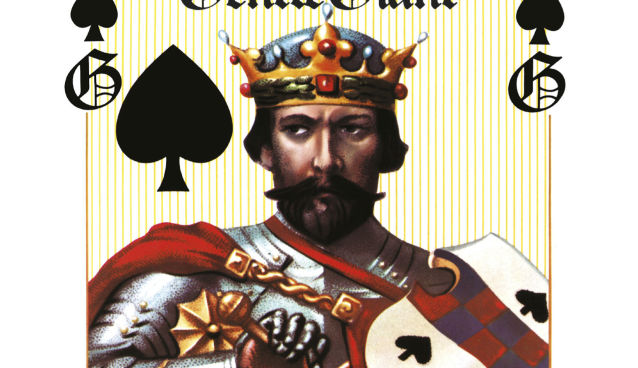 Everything by Gentle Giant should be heard in 5.1 Surround Sound. Steven Wilson's remix of The Power And The Glory in hi-resolution stereo and 5.1 Surround sound must make band members as happy as their fan cult.
Dubbed "one of the most gifted and ambitious but perhaps also most underrated of the original wave of seventies progressive rock bands" by Steven Wilson, Gentle Giant never enjoyed widespread commercial success in their time. However, like many prog rock bands, there are begging to get the recognition they deserve in retrospective.
The Power And The Glory is widely considered the band's masterpiece. According to guitarist Gary Green, it one of his personal favorites. The concept album explores the temptation to abuse political power. However, contrary to popular belief, it was not influenced by Graham Greene's novel with the same title.
The album, which was first released in 1974, was Gentle Giant's first release with Capital Records (CAT# ST-11337). The first compact disc release came in 1989 (CAT# CDP-591849).
In 2005, Derek Shulman's DRT Entertainment released "Gentle Giant: The Power and the Glory-35th Anniversary." The commemorative album (CAT# RTE 00352) included a live version of "Proclamation" from ZDF German TV as well as the unreleased studio title track. In 2009, the album was re-mastered by Fred Kevorkian at Avatar Studios in New York City (CAT# ALU-GG-011) from the original 1/4-inch tapes through 24bit 96k Hi-Resolution transfer.
The latest version of the album is a 2-disc Blu-Ray/CD edition, featuring DTS 5.1 Master Audio remixes created from the master tapes. The digipack also includes an instrumental mix in 96/24 Stereo LPCM as well as the original 1974 studio mix
transferred flat in 96/24 LPCM. Bonus tracks include "The Power and the Glory," which was originally released as a single, and an instrumental version of "Aspirations."