Frieze Art Fair – A True New Yorker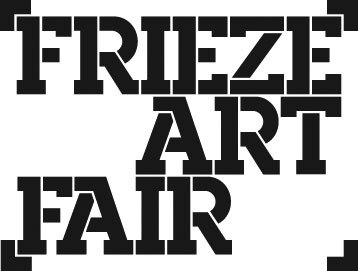 Not only does New York steal some good theater from London, but the Frieze Art Fair has now become a New York art show and part of the established New York art scene.
Direct from London, the Frieze Art Fair landed on New York Randall's island from May 9 – 12, 2014 featuring over 190 of the world's leading contemporary galleries. It is only the third iteration of this fair, but it has already become one of the most popular fairs for everyone from celebrities to collectors to artists themselves. Just look for the big tent in the unique location – a grassy patch in the middle of Manhattan's East River.
Frieze London was founded in 2003 by Amanda Sharp and Matthew Slotover. It was an extension of the Frieze art magazine and quickly became known for its special selections. Frieze projects is a group of artworks and installations commissioned by the fair, this year including seven specially commissioned projects inspired by the history of Randall's Island.
Frame is dedicated to solo artist's presentations. The Frame presentation allows visitors to see new artists work and have it explained to them. Several New York galleries are spotlighting major artists in solo booths: Gagosian (Edward Ruscha), Gavin Brown's enterprise (Rirkrit Tiravanija), Gladstone (Carroll Dunham), and Marian Goodman (Danh Vo).
This year Frieze New York is adding a few new attractions. Focus is an outdoor sculpture park presenting galleries that have been around less than eight years. The galleries in the Focus section present between one and three artists as an introduction to their programs for the audience. This section is less expensive than the main fair, allowing for more galleries to apply and allowing visitors to see programs they are not as familiar with.
This year's Frieze fair also offers a hotel within the fair that guests can stay at, a new sound program, a program for kids and teens, and a variety of scheduled talks including one with Pussy Riot's Nadya Tokokonnikova and Masha Alekhina. The fair will also have a variety of food stands presented by some of the most popular and acclaimed restaurants in the city.
With a sense of maturity and less to prove, the Frieze New York has become a big draw for European galleries and New York galleries alike. It seems the fair has hit its stride and is finally a true New Yorker.