Emojis on Display at New York's MOMA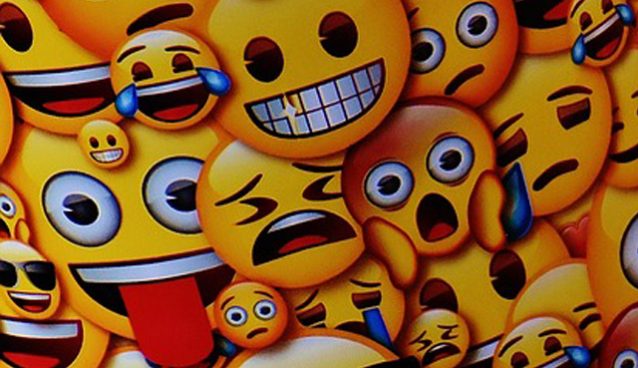 New York's Museum of Modern Art (MoMA) is dedicated to documenting the ever-changing patterns of modern and contemporary art, and it doesn't get more modern than its latest addition. The museum recently acquired the original set of 176 emoji.
The emoji set is a gift of the Japanese national carrier Nippon Telegraph and Telephone, NTT DOCOMO. The permanent collection will be displayed in the MoMA's lobby for the remainder of the year.
"From the start (in 1929), part of MoMA's mission has been to display and collect the art (and design) of our time," Paola Antonelli, senior curator of the museum's department of architecture and design, stated. "Our time is lived today in both the digital and the physical space." The museum has previously displayed other "digital" art, including Pac-man and the @ symbol.
Compared to the emojis of today, the originals are quite rudimentary. They are only 12 pixels by 12 pixels and feature just six primary colors. "They're so incredibly beautiful and expressive, even though the technology at the time was so limited," remarked Antonelli.
The crudeness of the emojis compared to those available on today's iPhones does make them any less revolutionary. Designed by Shigetaka Kurita in 1999, emoji were intended to serve as shorthand way to convey information via cell phones and pagers. The original set included illustrations of weather phenomena, pictograms like the ♥, and a variety of expressive faces.
The emojis were first adopted by DoCoMo, Japan's main mobile carrier, and did not gain widespread popularity until 2010, when they were first translated into Unicode (the universal encoding standard for digital text). The next year, Apple added emojis to its iOS messaging application. Their popularity skyrocketed, with the Unicode Consortium currently recognizing almost 1,800 distinct emojis.
MoMA also plans to add emojis to its own collection. "We wanted to begin with these, but we're not intending to stop," Antonelli says. "This is not one moment in MoMA's history, it's a period. And with this digital design collection we're moving very close to people's skin. When I talk about emojis you viscerally know what it represents in your life. We could not do without them."