Dr. Dean Kotlowski Joins CCAC as New Historian
Dr. Dean Kotlowski is the newest member of the Citizens Coinage Advisory Committee (CCAC).  A professor of History at Salisbury University in Salisbury, Maryland, Kotlowski will serve as the CCAC's historian for the next four years.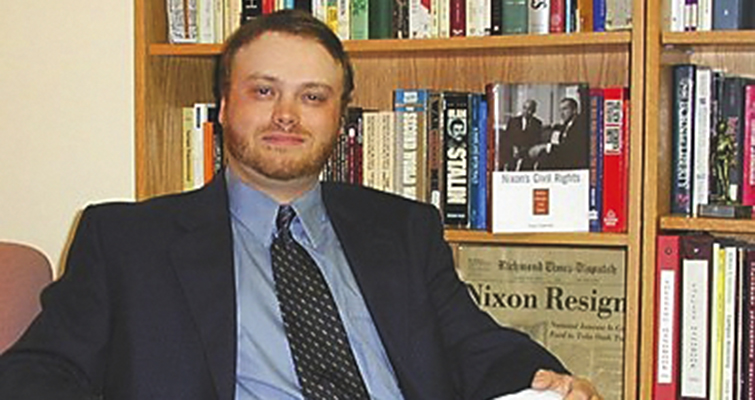 Established in 2003, the CCAC advises the Secretary of the Treasury on proposed themes or designs for circulating coinage, bullion coinage, Congressional Gold Medals, national and other medals. The committee also makes recommendations  with regard to the events, people, or places to be commemorated on coins in each of the five calendar years following the year in which a  commemorative coin designation is made.
Kotlowski fulfills the requirement that the CCAC have one member who is specially qualified by virtue of his or her education, training, or experience in American history. He replaces Dr. Herman Viola, whose four-year term expired in 2018.
As detailed by the CCAC, Kotlowski specializes in 20th century U.S. political and policy history. He received his Ph.D. and M.A. from Indiana University and his B.A. from Canisius College. He is the author of Nixon's Civil Rights: Politics, Principle, and Policy and Paul V. McNutt and the Age of FDR, and the editor of The European Union: From Jean Monnet to the Euro. Professor Kotlowski has published forty articles and book chapters in the US, UK, Australia, Austria, Germany, Denmark, Finland, and Russia. He has lectured in twenty-two countries and has twice served as a Fulbright Scholar, in the Philippines (2008) and Austria (2016).
Dr. Kotlowski has extensive experience in public history. He was a member of a four-person team of internationally-renowned historians who oversaw the first-ever comprehensive reconfiguring of museum exhibits at the Richard Nixon Library in Yorba Linda, California. In addition to extensive lecturing before academic, community, senior citizen, and student groups, he has spoken numerous times on National Public Radio and has appeared on C-SPAN, including in their "Lectures in American History" (2012) series."