Coil Festival 2013 Provides Eclectic Mix of Artists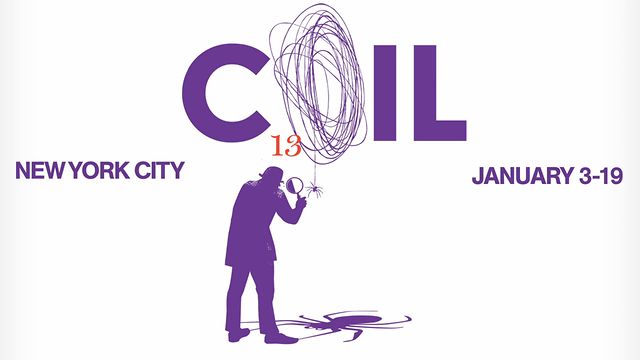 The Performance Space 122 kicked off its eighth annual Coil Festival in January, and audience members received the same eclectic and fresh mix of theater, dance and performance artists that have characterized this festival in previous years.
The festival brought together groups of artists from several global regions, each with their own unique backgrounds, themes, insight and creativity. U.S. performer and 2011 Ethyl Eichelberger Award Winner Peggy Shaw performed a piece entitled "Ruff" that was commissioned by PS122 & Out North Contemporary Art House and co-presented with Dixon Place. Croatian artists Tea Tupajic and Petra Zanki presented "The Curators Piece (A Trial Against Art)," in which they will hold a trial and condemnation of artwork for failing to save the world. A portion of the show, which put the artists and curators on trial, was said to be unscripted. Artists from France and Austria will also be represented during the festival. French choreographer David Wampach will unveil "Sacre," a dance duet that is described as "earthy, wild and dissonant." A work by Annie Dorsen and Anne Juren, entitled "Magical," is described as a feminist production that uses the rituals of magic to explore themes of manipulation and contemplation.
In the absence of a common theme, many production artists are drawing on inspiration from concepts related to the great works of art, ranging from Mary Shelley's "Frankenstein" to Stravinsky's "Rite of Spring." The productions have something to offer everyone who is engaged with the arts, and the contemporary events laced with classic themes ensure that all performance and theater lovers will find something that appeals to their particular interests.
Ten companies are participating in the production of this year's festival. The Coil Festival runs from January 3 – 19, and is supported in large part by the National Endowment for the Arts and the New York City Department of Cultural Affairs in partnership with the City Council. There are several shows and genres to choose from, and each maintain different viewing dates and showtimes. Whether your love of theater and the performing arts has only just begun or you are a seasoned veteran of these events, make sure to look up the different times and admission prices – many of which are free to attend with a reservation – before heading down to a show.