Can the Tesla Model 3 Live Up to the Hype?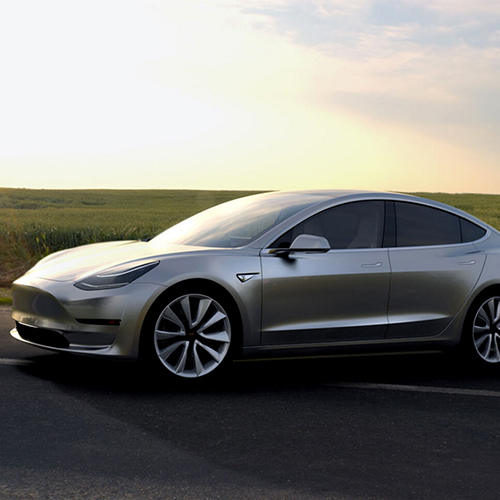 Will the Tesla Model 3 Live Up to the Hype?
The Tesla Model 3 —still only a prototype — is generating a lot of excitement. Since its unveiling last month more than 400,000 potential buyers have placed pre-orders.
It takes just $1,000 to make a reservation for the Model 3, and the deposit is refundable. However, the vehicles will not start shipping until the end of 2017, with many customers placing later orders will likely wait at least an additional year to receive the car.
While most automakers are working to add electric vehicles to their offerings, Tesla is known for being innovative (and somewhat disruptive) to the auto industry. It typically sells its vehicles in "galleries," which are frequently located in malls or similar shopping centers. Unlike a typical car dealership, the Tesla galleries only features one vehicle of each model and operate on an appointment only basis. The company's direct sales model almost didn't get the green light in New Jersey because it conflicted with the state's franchise laws; however, Gov. Christie signed a law authorizing Tesla to operate four direct sale dealerships.
What's different about the Model 3?
Unlike Tesla's prior models, which compete with luxury vehicles like Mercedes and BMW, the Model 3 is affordable, starting at just $35,000. While Tesla's latest entry is more than half the price of its Model S, but promises to deliver the same level of performance. "At Tesla, we don't make slow cars," Elon Musk said during the car's debut event. "And, of course, there will be versions of the Model 3 that go much faster." The Model 3 is predicted to go to 0-60 mph in an impressive six seconds.
While the Model 3 has a smaller footprint than earlier models, it feels more spacious. "The Model 3 also fits five adults comfortably," Musk said at the unveiling event. "That 'comfortably' is the important part here." The glass roof also brings an open and "airy" quality to the vehicle. The rest of the vehicle also reflects the sporty and streamlined style that Tesla is known for.
Adding to the hype
According to Tesla, the Model 3 is designed to achieve a 5-Star Safety Rating. Its Model S earned Consumer Reports annual best car ranking in 2014. The Model 3 also has an impressive range. The electric vehicle can travel 215 miles on a single charge. Tesla is motivated to keep improving its batteries, which represent the most expensive component of electric cars.
The demand for the Model 3 may prove overwhelming. Tesla has a history of delays, with its latest model arriving to the market more than 18 months late. However, the public has been waiting for an affordable electric car. This is the first.