Can PS Audio's DirectStream DAC Make 0 + 1 = 2?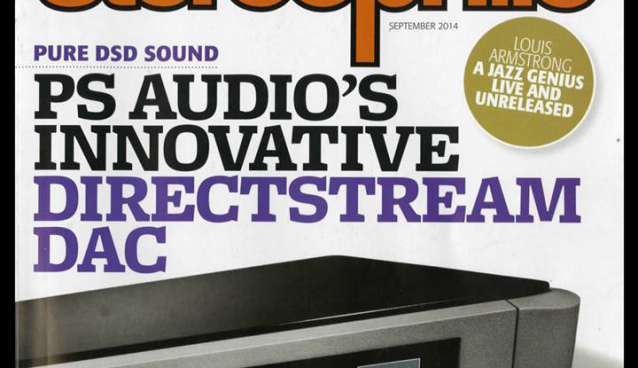 The PS Audio DirectStream DAC (digital to analog converter) is a Stereophile Magazine product of the year for 2014. Many audiophiles who have compared it with other DAC's have called it a "game changer."
For non-audiophiles, a DAC replaces the sound card in your computer with an external device that takes the digital signal — 1's and 0's — and converts it to an analog signal (so your ear can hear music). While there are many good DACs on the market, the DirectStream DAC is novel. Unlike its predecessors, it uses a pure DSD single-bit approach for both PCM as well as DSD media. More specifically, the DAC unifies all inputs (PCM or DSD) at 10 x DSD, then uses a true single-bit double-rate DSD core engine.
According to PS Audio, "this approach, coupled with careful design, low jitter and a simple and direct signal path has the benefit of uncovering details buried in the music you may not have realized are even there. CDs come alive with subtle details that were never apparent with your older DAC; details you never knew even existed. CDs sound more like high resolution audio than you ever imagined, closing the gap between higher resolution PCM and DSD copies. No longer do you need to consider replacing your current CD library because once you hear what's truly on your discs, you may not need to consider upgrading to a higher resolution copy at all. Yes, it is that obvious and significant."
Of course any time someone claims that it is possible to hear more from the 1's and 0's encoded on a CD there is bound to be a controversy about it. The DirectStream DAC has certainly generated its share of controversy.
On the blog, Real HD Audio (http://www.realhd-audio.com/?p=2554), Mark Waldrep, Phd., questions whether audiophiles should buy into the hype. He writes:
So the question that Paul [Paul McGowan, owner of PS Audio] ponders in the opening minutes of his promotional video is just how much fidelity is "locked away" out of reach for mere mortal playback equipment in the spiral of bumps on a CD? He's thinking in analog terms when analog thinking doesn't apply. There is no special multiple upconversion of PCM to DSD scheme that is going to deliver more than 16-bits of potential dynamic range and frequencies up to around 20 kHz from a CD…ever.
Dr. Waldrep is clearly a non-believer. However, this is Paul McGowan making these claims about a serious piece of equipment, not a snake oil salesman selling a tweak.