UpTone Audio USB REGEN vs. AudioQuest JitterBug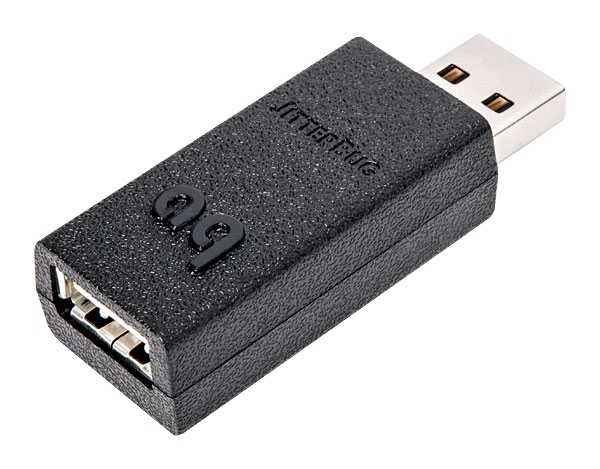 People have started to figure out that the reason digital music does not sound as good as vinyl has less to do with the studio mix burned digitally as 1's and 0's, and more to do with the "timing" of the playback of those 1's and 0's.
In order to address playback problems BEFORE the 1's and 0's reach a DAC (Digital Analog Converter) in your playback chain, there are two very affordable products that will greatly enhance sound quality.  One of them, the AudioQuest JitterBug, is under $50 and plugs into a USB port.
Before I go too far down this rabbit hole, it must be said that the studio mix DOES matter most.  If the highs and lows are not in the mix because the recording does not reproduce them, then there is no devise in the world that is capable of reproducing what does not exist in a digital playback medium.  You can only hear the 1's and 0's that exist on your digital file.
The object of high-end playback equipment, good cables, power cords and speakers is to reproduce those 1's and 0's as the artists intended.  Computers and iPhones are not made with music reproduction as their primary purpose.  Therefore, enhancements are needed to achieve acceptable sound reproduction.
While DACS, digital to analog converters, are the most important enhancement second only to amplifiers and good connecting cables, there is still a problem with the timing of the 1's and 0's.  This problem can be caused by the quality of the computer chip, but it is usually caused power or some kind of vibration causing "noise."
All computing devices, including laptops, smartphones, and media servers, generate a substantial amount of noise that can interfere with the most state of the art audio systems. The UpTone Audio USB REGEN and AudioQuest JitterBug are both designed to improve the sound of audio from your laptop or similar device by reducing noise pollution.
The USB REGEN takes the digital audio stream from your computer and creates a completely new USB data signal to feed to your DAC. Meanwhile, the JitterBug features dual discrete noise-dissipation circuits. Both promise to reduce jitter and packet errors, as well as boost dynamic contrast, warmth, and resolution. 
Below is a brief comparison of the specs:
| UpTone Audio USB REGEN | AudioQuest JitterBug |
| --- | --- |
| Device Type: USB Signal Regenerator | Device Type: USB Data & Power Noise Filter |
| Input: USB Type-B | Input: USB 2.0 Type-A female |
| Output: USB Type-A | Output: USB Type-A male |
| Dimensions: 57 x 46 x 18 mm | Dimensions (approximate): 2″ L x 3/4″ W x 1/2″ D |
| Weight: 1.8 ounces (52 grams) | Less than one ounce |
Both devices have received stellar reviews. So which one lives up to the hype?
To start, both of them work very well. On any setup, the improvement in sound quality is readily apparent, with a noticeable improvement in richness and clarity. The REGEN has a slight edge, but it is also more expensive.
The AudioQuest JitterBug retails for $49.00, while the UpTone Audio USB REGEN costs $175. An additional JitterBug can be used in parallel with the first for improved playback performance. However, it still does not match the performance of the USB REGEN. So, at that point, it makes sense to invest the additional money and purchase the USB REGEN.
Of course, you don't have to choose just one. For devoted audiophiles who are willing to spend the extra money, the two devices can also be used in combination for even better results. Both the JitterBug and USB REGEN can be purchased online.