The Velvet Underground Box Set Recreates the Band's 1960s sound with a kick
The Velvet Underground box set: The Verve/MGM Albums in Mono recreates the band's 1960s sound, while adding a modern kick. Although some people debate whether the remaster detracts from the raw purity of the raw Warhol warehouse sound of the original mono issues, the albums deserve a listen.
Remastered by Sundazed Music, the set includes the mono versions of The Velvet Underground's first three albums, along with the mono version of Nico's Chelsea Girl and a definitive edition of the band's unfinished fourth album.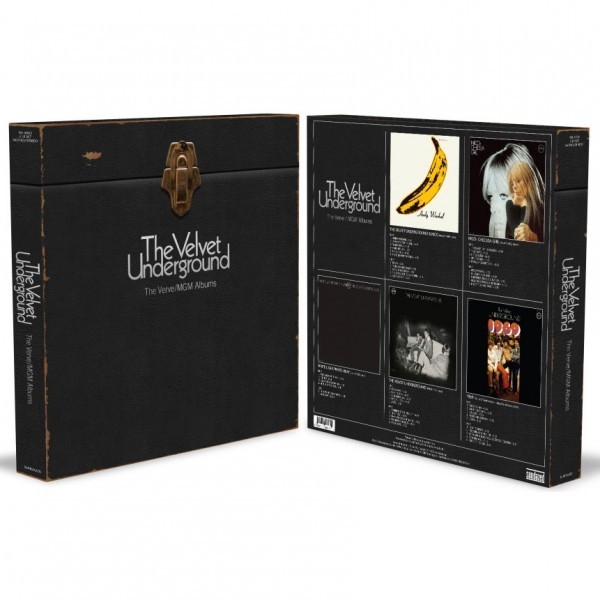 From the experimental nature of their music to the innovation of their lyrics, The Velvet Underground is known for pushing boundaries. During the 1960s, the band presented a revolutionary proto-punk style coupled with taboo lyrics regarding drug use, prostitution and sex. As a result, the band's first albums were largely commercial failures.
Decades later, however, The Velvet Underground & Nico became known as one of the most influential albums in rock and roll history. In fact, the album even earned a spot at number thirteen on Rolling Stone magazine's list of the 500 Greatest Albums of All Time.
Sundazed Music writes:
Like time release capsules, these LPs became catalysts for change as they spread from city to city and were consumed by adventurous listeners. Bands formed, scenes coalesced and new musical paths emerged which would eventually branch off into punk, alternative, indie and more. Take a sample from any underground music genre and you're likely to find VU DNA pulsing through its core.
The Velvet Underground: The Verve/MGM Albums was sourced from the original Verve/MGM analog reels and mastered by Bob Irwin. As expected, the sound quality is impressive.
The deluxe-boxed set also features all of the original LP artwork, including The Velvet Underground & Nico's Andy Warhol banana print, along with two bonus poster inserts. The set features a brief introduction by Rolling Stone magazine senior editor David Fricke. While the packaging does not compare to other recent mono releases, the superb sound more than makes up for it.
The definitive Velvet Underground boxed set retails for $99.98 and is available on the Sundazed website