The Internet Killed the Video Store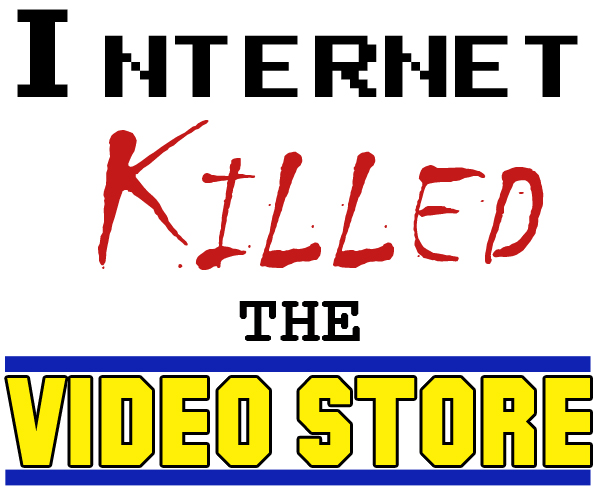 When is the last time you got in your car to drive to a video store to rent a movie? Only a few short years ago, venturing to Blockbuster on a Friday or Saturday night would have taken at least an hour to battle the crowds, check if new releases were in stock and explore more than a dozen aisles. Now, if you see a blockbuster or mom-and-pop video store, it is likely to be empty and out of business. As much as people love movies, both new and old, the way we watch films has been revolutionized by the Internet.
The ability to stream videos through the Internet has afforded consumers more convenience and lower costs. People don't have to wait in line anymore or call the video store to check if another person has returned the new release. Now, individuals can access their favorite movies with the stroke of a key and stream them onto their computers and televisions. This is not only the case for movies, but for television shows as well. Thanks to companies such as Netflix, many people have cancelled their cable subscriptions to save money and stream their favorite shows instead. This also adds to the convenience factor as people don't have to follow a TV guide schedule, but can access new episodes, re-watch old seasons, skip commercials and pause their shows at times that suit their needs.
New technology is supporting this trend, such as the Apple TV. The small device costs as little as $100, and allows buyers to stream Netflix, Hulu, Youtube videos, music videos and even short recordings taken on iPhones to their television sets. Roku has also emerged as a popular alternative to cable television, and allows users to stream over 600 channels to watch movies, TV shows and more.
Most media companies agree that the Internet will be the future of television. Currently, Cablevision is bringing a lawsuit against Viacom for forcing it and other distributors to purchase bundled packages that include unwanted channels. Many distributors argue that this practice is forcing viewers away at faster rates and prompting them to cancel services in favor of more affordable online options.
Many people may have mixed feelings about relying heavily on the Internet to access entertainment sources. Network disruptions and storms can quickly make trying to access a video frustrating for users, a problem that would not exist with a rented DVD. However, most experts agree that we are living in the age of innovation, and the way people seek out and access entertainment sources is expected to continue its evolution as technology becomes more sophisticated.