Rolling Stones in Mono Breathes New Life into Older Albums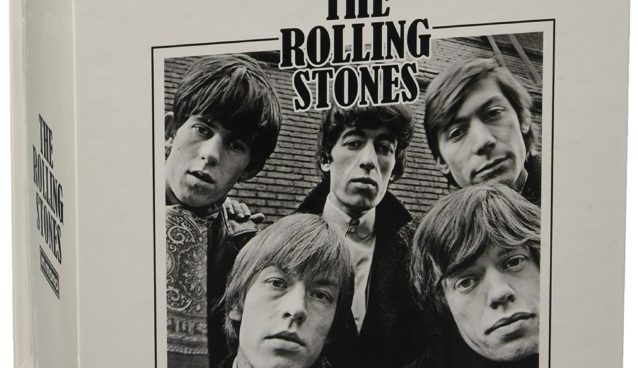 This fall, the "The Greatest Rock & Roll Band in the World" released a new box set. Rolling Stones in Mono contains 186 tracks, 56 of which fans have never been able to hear in mono since the dawn of the digital age.
Many albums from this era are currently being remastered, with the Beatles releasing the mono versions of their catalog in 2009 and 2014. Because stereo equipment was not yet widely available, stereo mixes were an afterthought and often made later without input from the band. Even Rolling Stones' front man Mick Jagger acknowledged that the stereo mixes of many of the bands 1960s albums could use remastering. During a 1968 interview with Rolling Stone, he said, "'2000 Light Years' … is my favorite [song] but it's lousy in stereo."
Today, mono is making a comeback, particularly among audiophiles. The argument is that the mono versions reflect the sound as the band originally intended it to be heard. "You felt you were in the room . . . listening to exactly what went down in the studio, no frills, no nothing," Keith Richards wrote in his autobiography, Life.   
Rolling Stones in Mono was produced by record label ABKCO. Engineer Bob Ludwig made the new mono masters, using Direct Stream Digital (DSD) transfers from the original master recordings, with a sampling rate of 2,822,400. The vinyl lacquers were cut at Abbey Road Studios.
The box set contains the following albums:
The Rolling Stones (U.K., 1964)
12 X 5 (1964)
The Rolling Stones No. 2 (U.K., 1965)
The Rolling Stones Now! (1965)
Out of Our Heads (U.S., 1965)
Out of Our Heads (U.K., 1965)
December's Children (And Everybody's) (1965)
Aftermath (U.K., 1966)
Aftermath (U.S., 1966)
Between the Buttons (UK, 1967)
Flowers (1967)
Their Satanic Majesties Request (1967)
Beggar's Banquet (1968)
Let it Bleed (1969)
Stray Cats (a new collection of singles and EP tracks) 
The box set also includes a 48-page book featuring a 5,000-word essay by Rolling Stone's magazine's David Fricke. He writes: "The Rolling Stones in Mono is the full studio account of that first decade of history and mayhem, newly remastered with unprecedented fidelity and revelatory detail." The book also rare photos by renowned British photographer Terry O'Neill.
Rolling Stones in Mono can be purchased as a box set in audio or vinyl. It is also available in standard digital, mastered for iTunes, and True HD. The CD, MP3, and vinyl versions are currently available on Amazon.com.