NY Court Concedes One Man's Trash Is Another Man's Art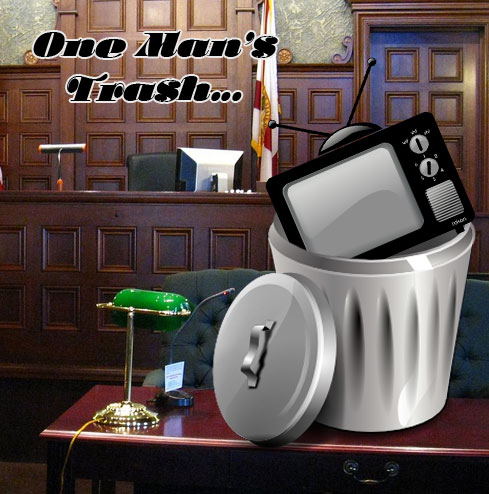 A New York state Appeals court recently ruled that a $2,000 fine levied against an artist who uses "found objects" in his art was unconstitutional. The decision is being heralded as a victory for the "little guy" and basic common sense.
Albert Prince removed discarded television antenna from the trash left out for collection in a Brooklyn neighborhood and placed it in his van. A sanitation officer patrolling the areas saw Prince remove the antenna and issued a citation. He also impounded Prince's vehicle under a provision of the New York City administrative code that prohibits the "removal of recyclables from residence using motor vehicles."
Prince challenged the fine, arguing that it was excessive within the meaning of the Eighth Amendment of the United States Constitution and Article 1, section 5of the New York state constitution. However, the New York City Environmental Control Board and an administrative law judge all upheld the penalty, citing that they did not have the discretion to lower the fine or determine it constitutionality.
Prince finally got a reprieve this month when the New York State Supreme Court, Appellate Division, First Department, ruled that the fine was "grossly disproportionate" to the offense. It agreed with Prince that the penalty violated both the U.S. and state constitutions' bans on excessive fines.
"It is undisputed that Prince violated the relevant administrative code provision," Justice Rosalyn Richter explained. "Nevertheless, under the specific circumstances here, we conclude that the mandatory $2,000 penalty amounts to an unconstitutionally excessive fine."